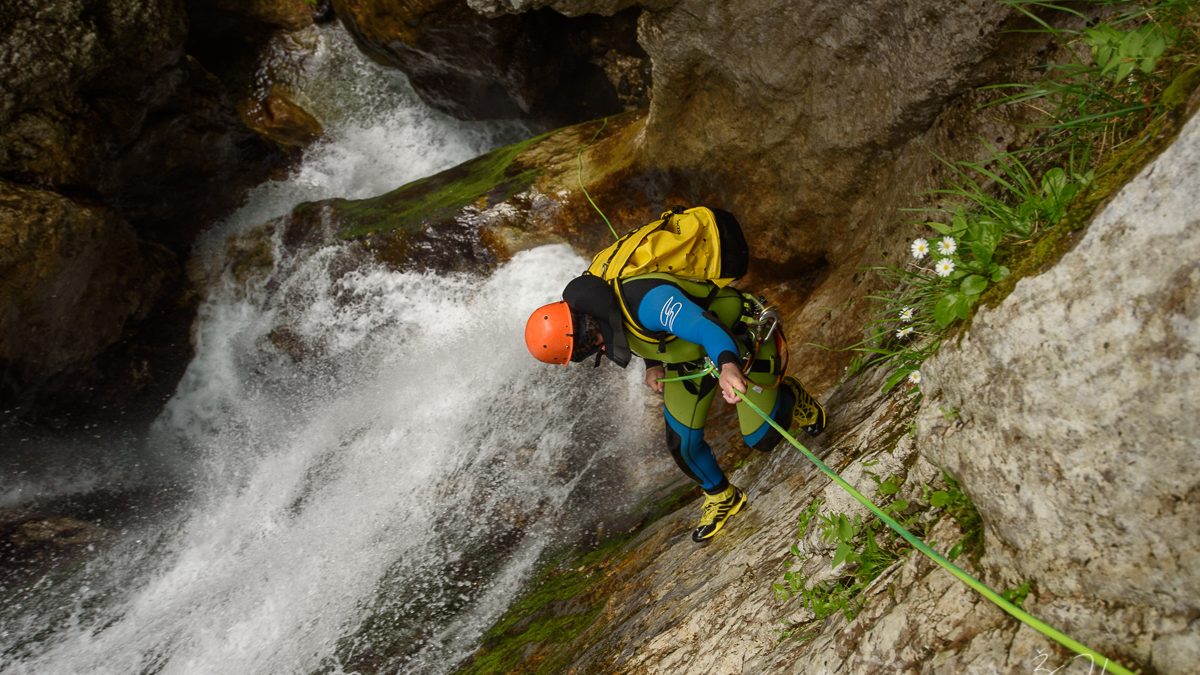 Gačnik canyon
Žiga, 5 years ago
2 min

read
3647
There is a magic canyon, hidden in the woods in the middle of nowhere. It is called Gačnik. The longest Slovenian canyon and probably the most slippery one. I have explored the canyons around the Europe for the last 8 years, but Gačnik just didn't cut into my schedule. (Un)fortunately life sometimes takes  unexpected turns and my schedule freed up on the day that my friends decided to do it.
I left Bovec on Saturday afternoon and joined the gang while they were having barbecue session. Čevapčiči were delicious like never before. Since in am living in the capital during the week I don't have the privilege to eat them as frequently as possible… But it pays out, because when you do, then you really appreciate them. OK, enough with gourmet bullshit. Let's focus on the canyon.
Gačnik is a canyon, located like I said, in the middle of nowhere between Idrija and Most na Soči. It is surrounded with woods, which makes canyon not slippery, but FUCKING SLIPPERY! It is like walking on soap. But after couple of hours you get used to it. Yes, after couple of hours. We were team of 5 canyoneers with years of experiences and it took us 7 hours. I've heard of stories of people, who had to spend the night in the middle of the canyon. But that was back in the old days when people didn't have a clue how to do the canyons efficiently. Like Stefan Hoffman once said – they weren't doing the canyon, they were surviving it…
Well, the whole canyon is about 4km long and has about 30 anchorpoints. All of them were rebuilt in the recent years so they are quite safe. The highest waterfall is about 45m, so having two times 50m rope is required. However, having some shorter ropes doesn't hurt. It has couple of walking sections but overall I would say that it is really worth doing it, despite the length and slipperiness. In the end you are quite proud of yourself that you managed to do it. But let me warn you: canyoning in this canyon is restricted. There is a fine of 100.000 slovenian tolars. It will be quite hard to pay for the fine since slovenian tolars are gone… 😀
Now let the photos speak for themself…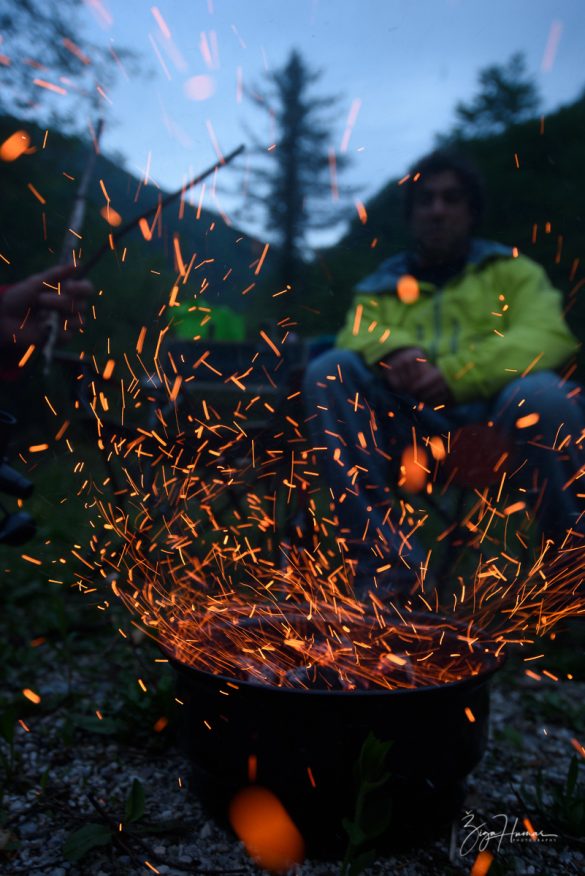 Žiga
Outdoor junkie madly in love with canyons who happens to be cyber security warrior for living. As a kid I dreamed of descending the waterfalls and swimming in the crystal clear water. And for the last ten years I am living a dream.
Related posts