Jerečica – back to the roots
Žiga, 4 years ago
3 min

read
2546
For most chapters of my life, I can clearly name people involved and places where they took. If you would ask me, where my canyoning life started I would without any hesitation reply: "In Bohinj area, Jerečica canyon". Truth to be told, it is not much of a canyon. After seeing a couple of hundreds of them I can say it is maybe just "C" out of Canyon. But still… It seemed like a proper one at that time. But then I grew up. Jerečica, where I used to guide was not enough for me. I had to go out and explore the world. I forgot about the place.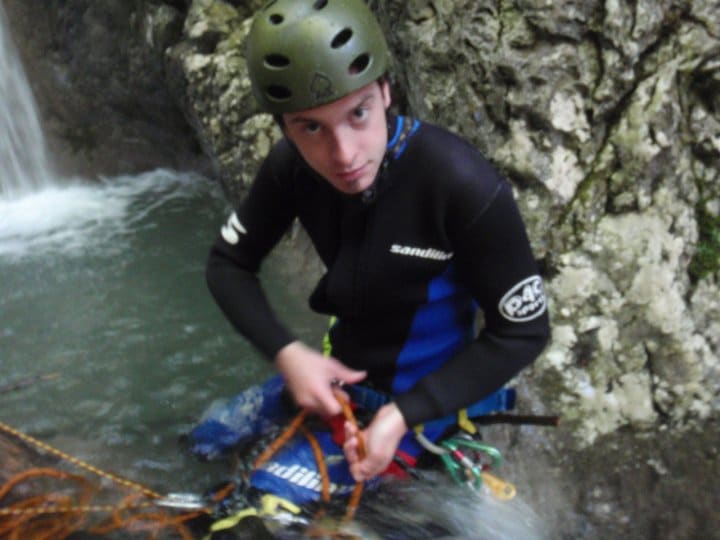 But from time to time it came across my minds that maybe there will be a day when I will return to Jerečica, because it will be a good option for the given day.
All things come to those who wait.
Would be the right proverb. Since this winter is mild (again), and lacks snow, we have to find some other outdoor sports activities besides skiing. The weather prognosis for Sunday was reasonably nice with temperatures up to 15 degrees. I suggested to my girlfriend that we should go canyoning. She was not exactly jumping through the roof because of excitement, but she agreed she would join if I take care that the sun will shine. "Will see about that …" I thought to myself, well aware that I have no serious effect on the weather. To be on the safe side, if weather gods get their own idea about the weather, I picked Jerečica canyon, known for its low water level. It seemed like a good option for myself as well, due to my wetsuit which looks more like swiss cheese with numerous holes. And she agreed, we packed the gear and hiked into Jerečica canyon.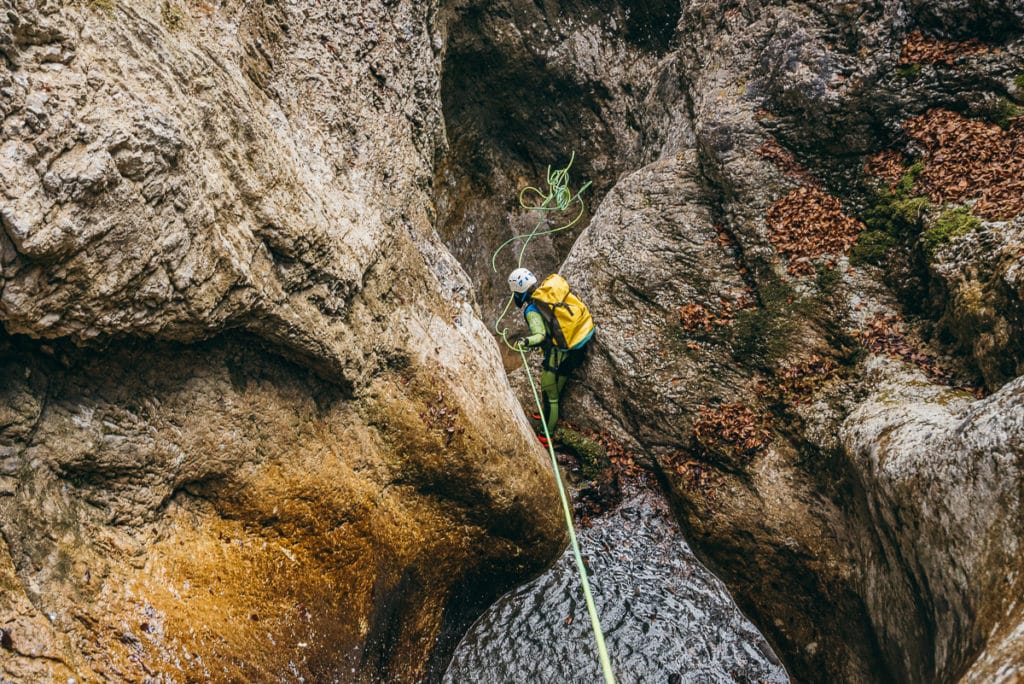 And how did it feel to be in this canyon after such a long time? Well, the fact is, the canyon hasn't changed much. Maybe there is a new log being stuck every here and there. The canyon is still slippery as fuck but I was amazed by the beauty of it on a couple of places. But if you search for the beauty you will find anywhere I guess. I don't know, maybe you can tell – after seeing the following photos: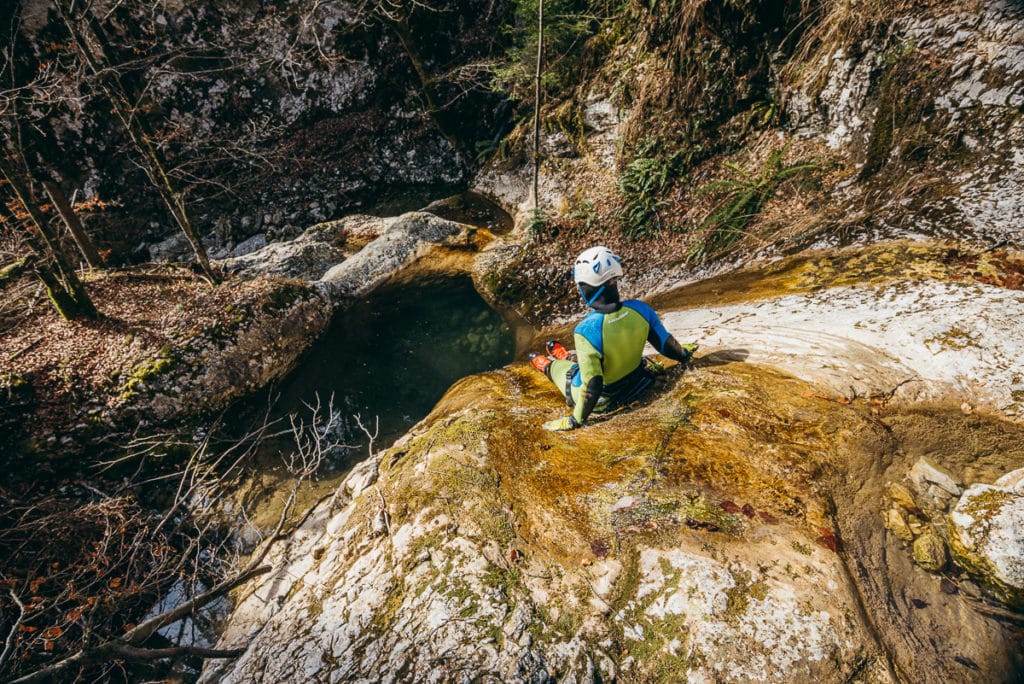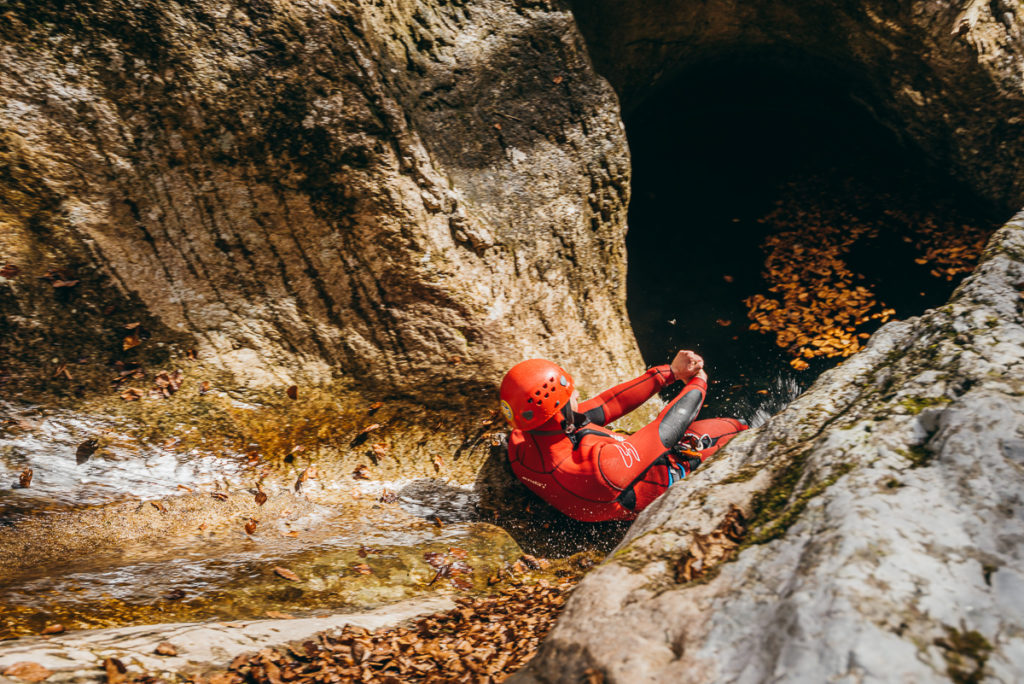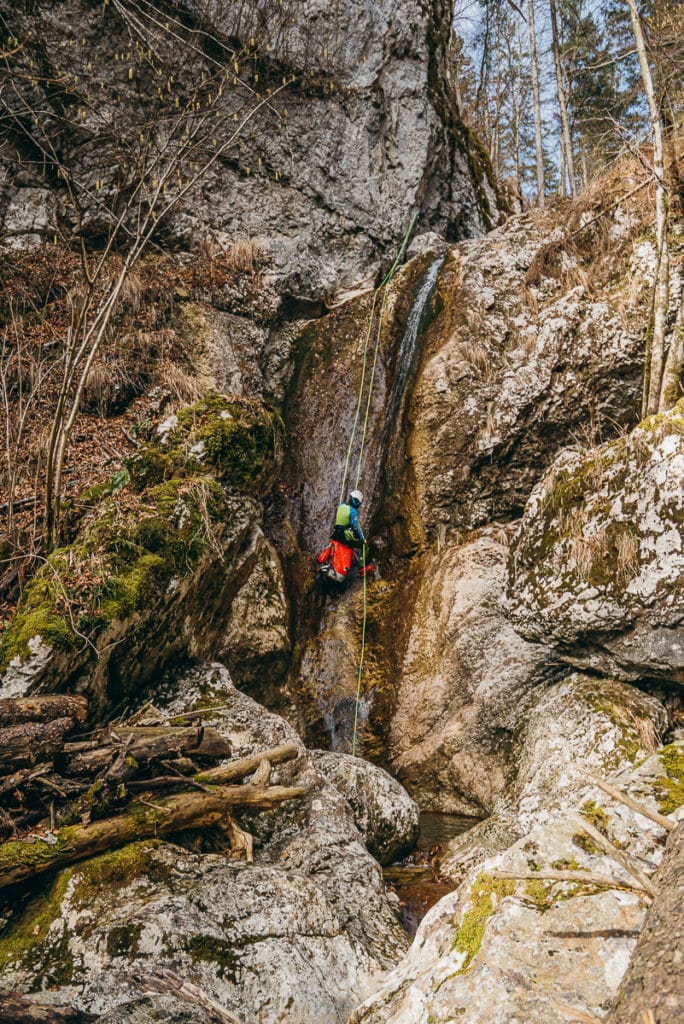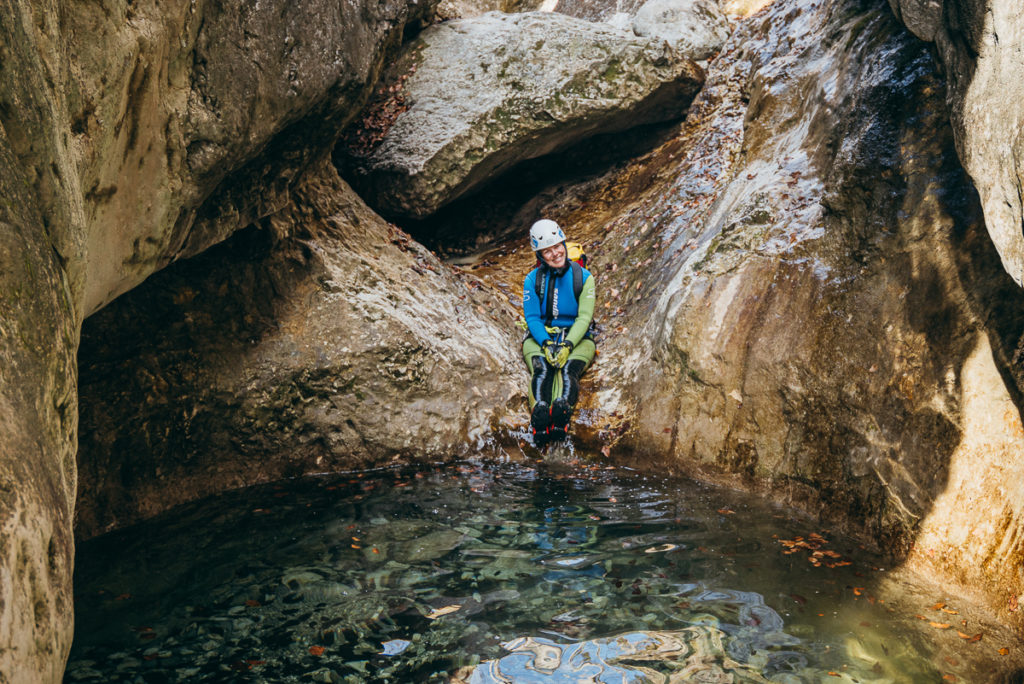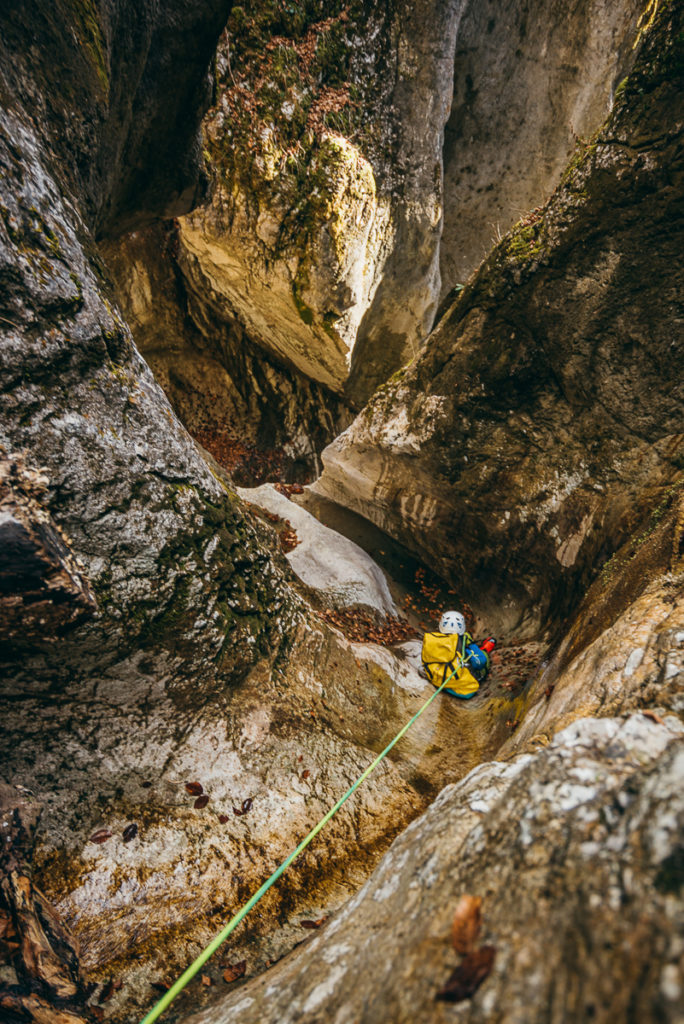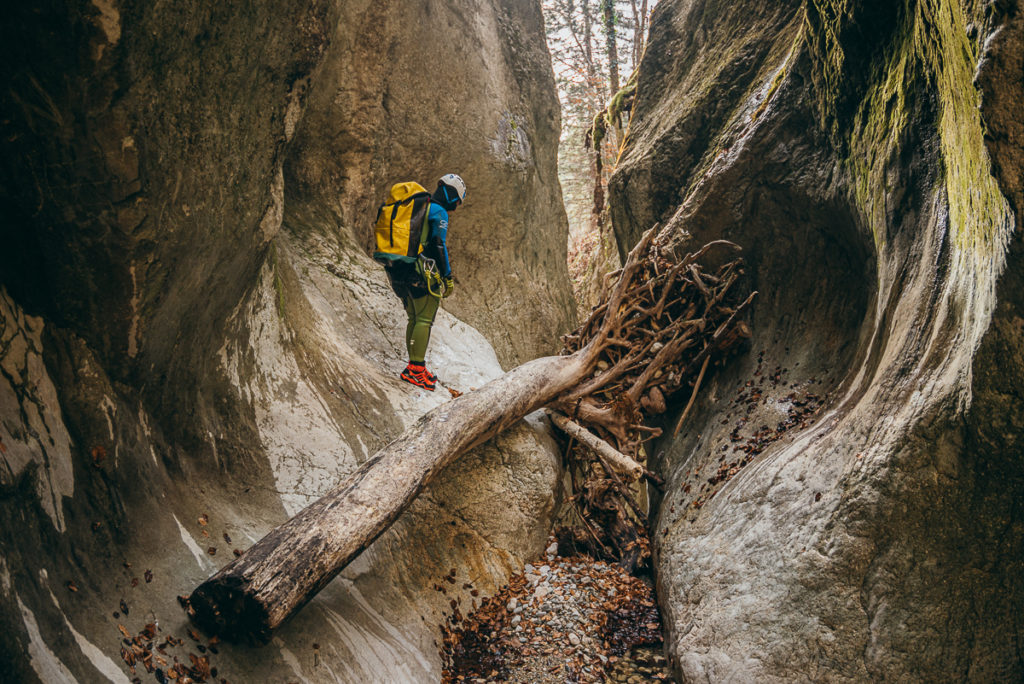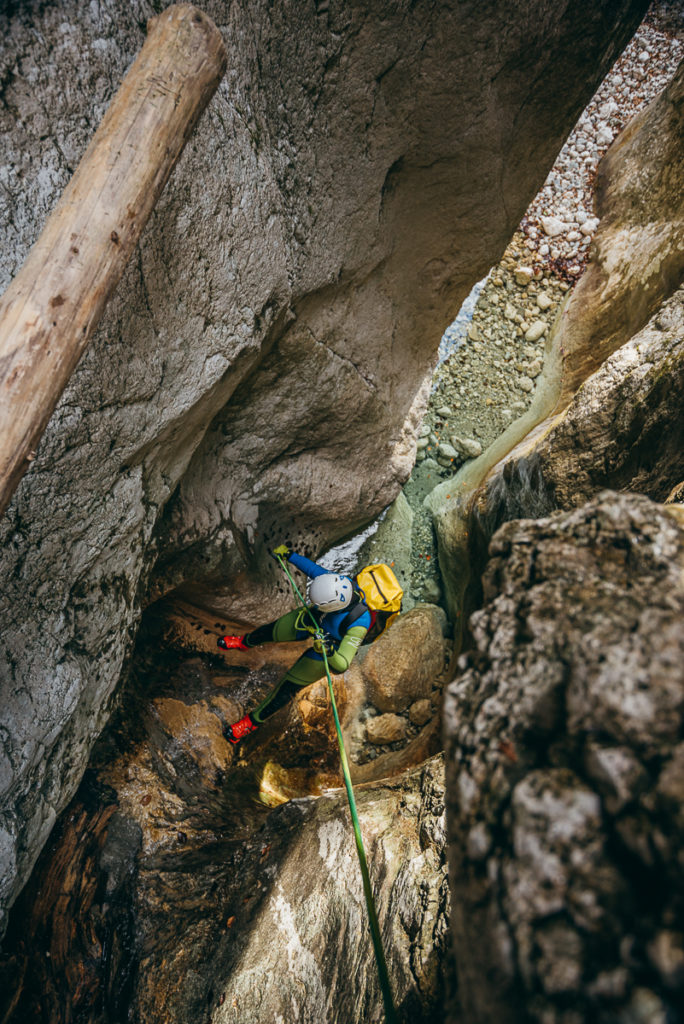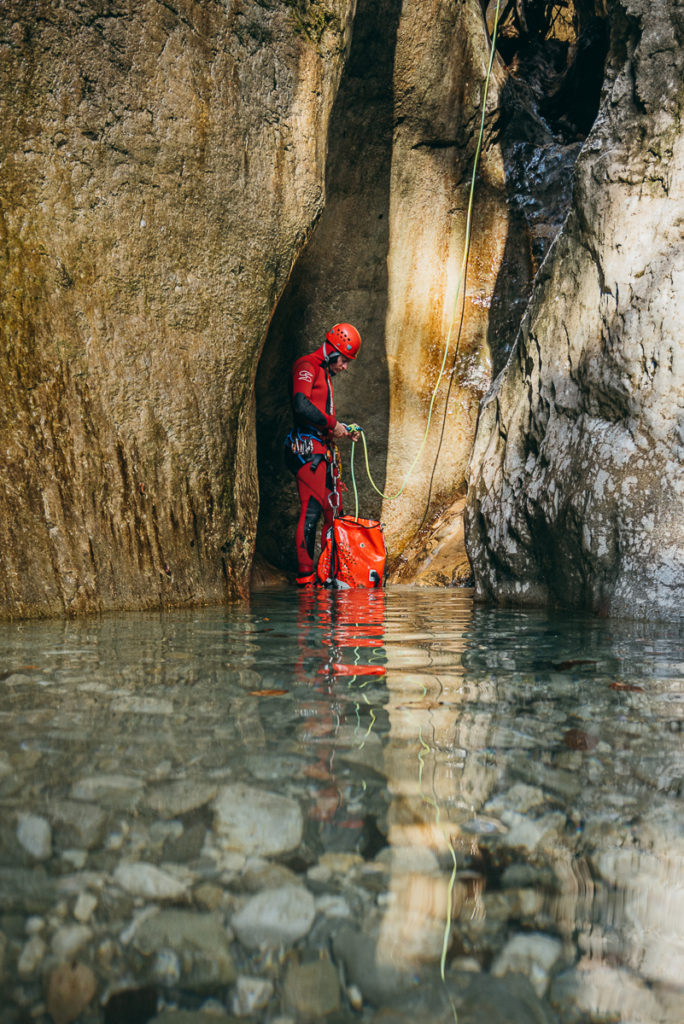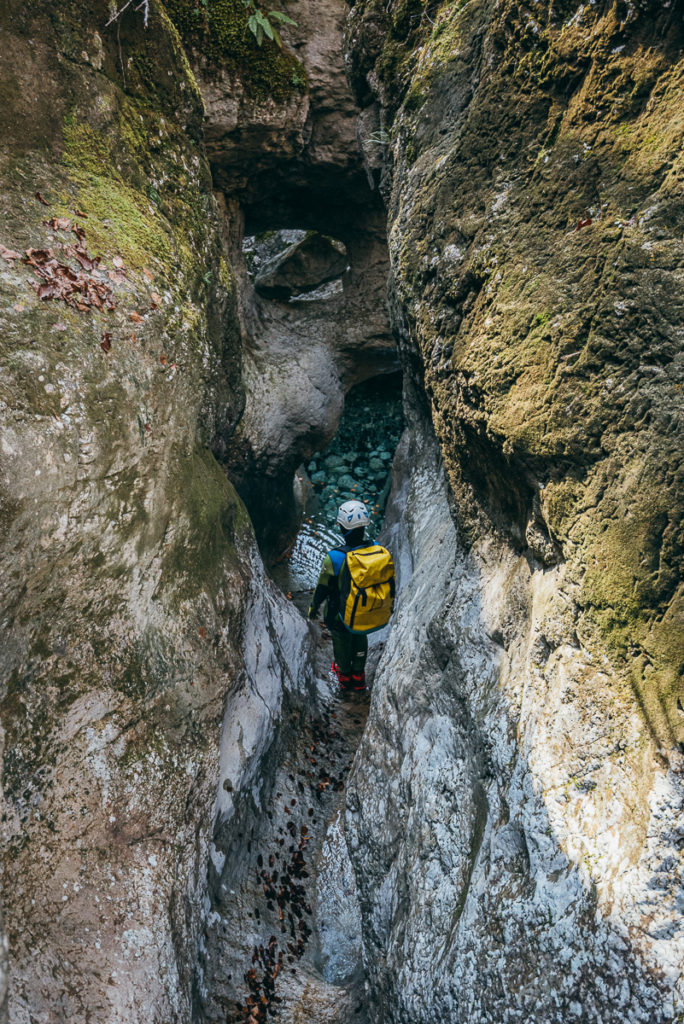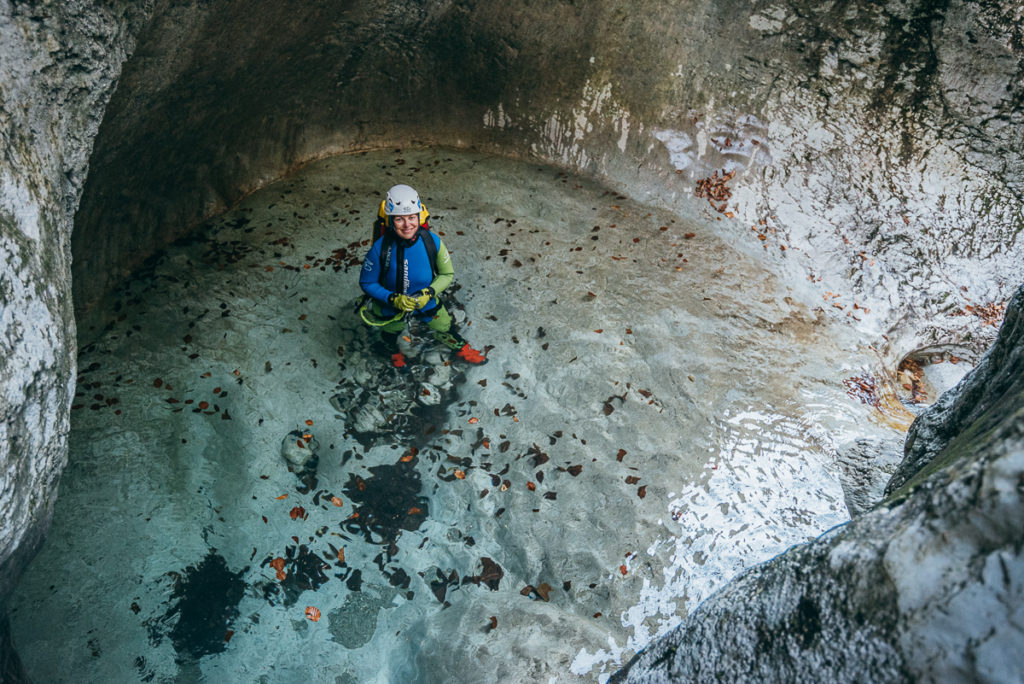 So let's talk about the weather.
And if you are wondering about the sun… It started shining in the first quarter of the canyon. So I guess I have some kind of superpowers. I just need to learn how to apply them to snow. Maybe next time you read from me, it will be about proper ski touring. Keep your fingers crossed ;).
Žiga
Outdoor junkie madly in love with canyons who happens to be cyber security warrior for living. As a kid I dreamed of descending the waterfalls and swimming in the crystal clear water. And for the last ten years I am living a dream.
Related posts