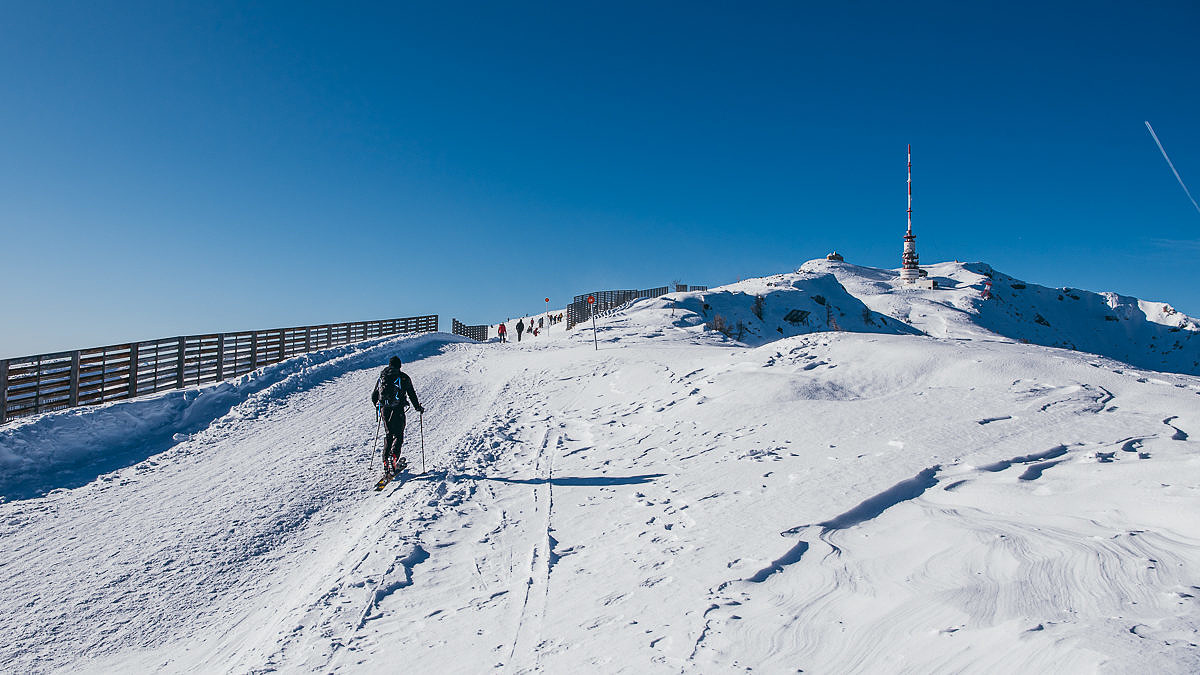 Dobratsch
Žiga, 4 years ago
3 min

read
2411
I haven't bonded with my father for quite some time now. I pay him a visit every other month but that's it. And the last couple of times we saw each other we discussed about ski touring most of the time. And about photography, of course. That are two hobbies we have in common and it would be a terrible waste not to practice them together every now and then.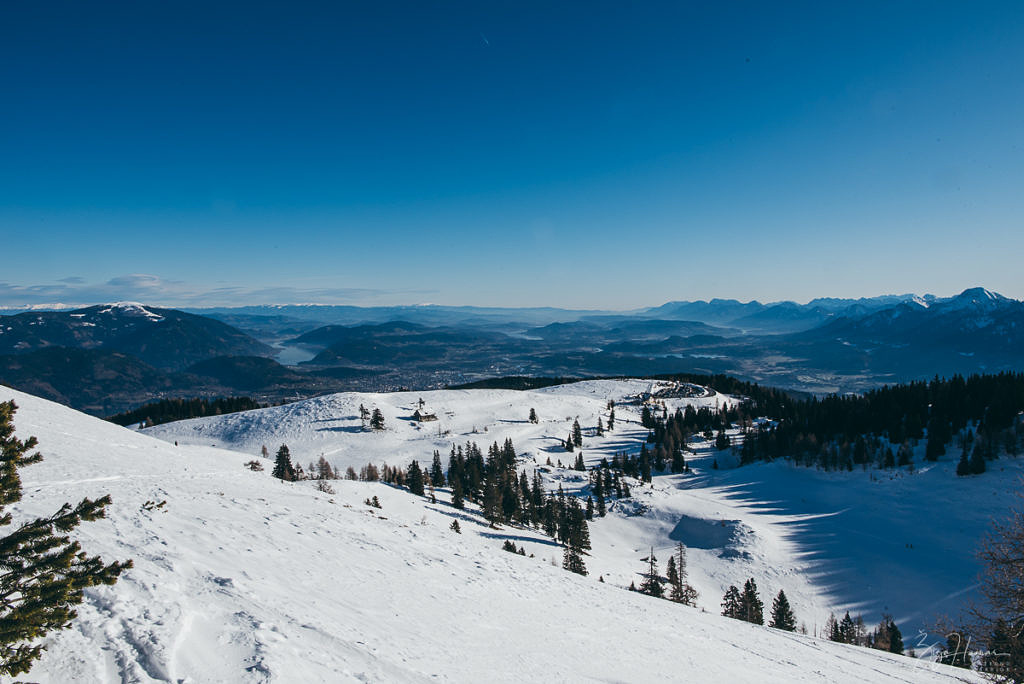 So I got a ski touring wish yesterday and immediately texted my old man if he might be keen to join. It didn't take long for him to respond. "YES!" I didn't mention any destination and let him suggest. Since he is an old ski-touring bum, we would for sure pick better destination than I would. He suggested Dobratsch, Austrian mountain just across the border. It looked fine to me, the only thing I was worried that the snow wouldn't be there… But he assured that there is enough snow for sure.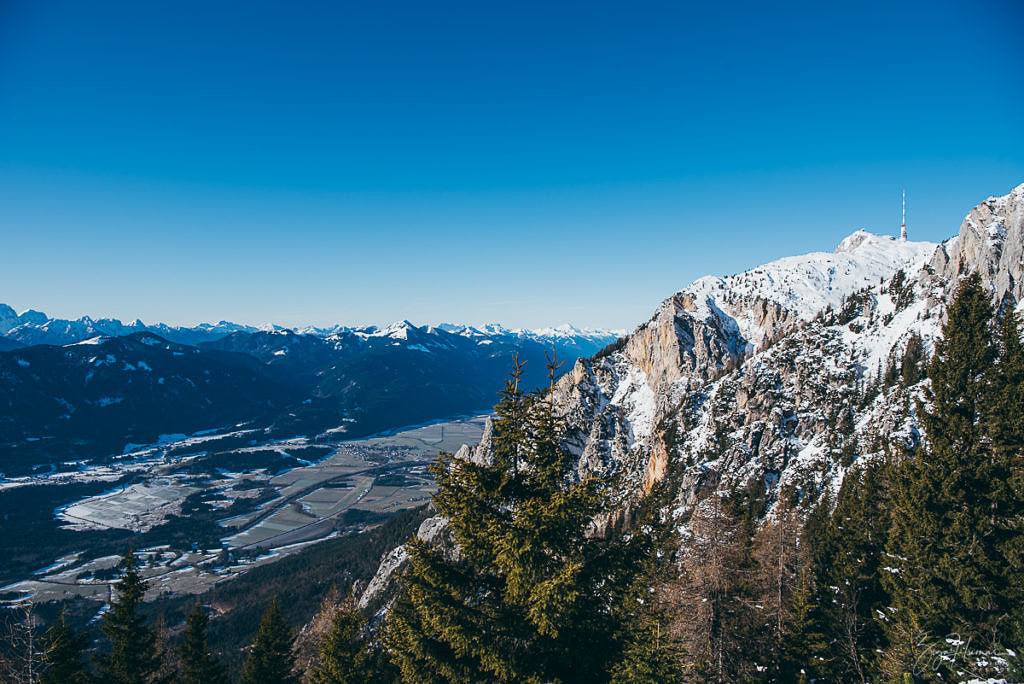 The alarm clock at 6 woke me up and I was ready. I was in Kranjska Gora, where we meet, half an hour before the meeting time. I filled this time with delicious coffee in Vopa pub. Bang on time I phoned him that I am at his "winter residence" and he invited me in for another coffee. No wonder I had to pee every 10 minutes from then on… We packed the gear and drove to the starting point. At 10 sharp we started the ascent.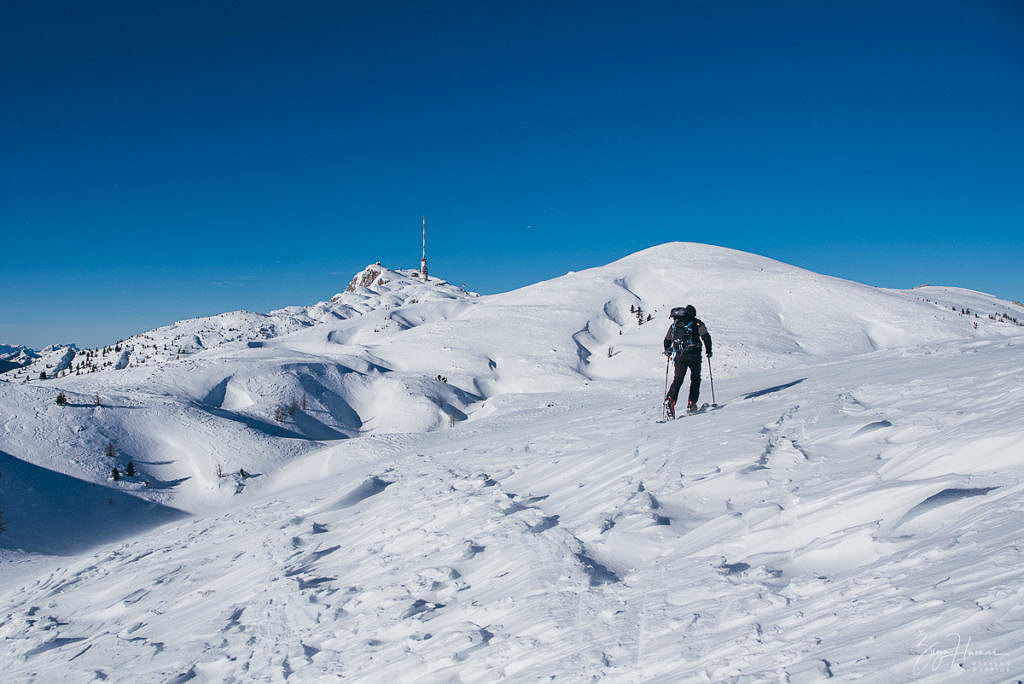 The snow was dry and in good shape. This is perks of ski touring early in winter. And the views… They were amazing. Not a single cloud on the sky and "KAVU" visibility. Great sight for our eyes but not so much for my father's camera. He says shat cloudless skies look boring on photos. I can relate to that, but I still like taking photos even on cloudless days.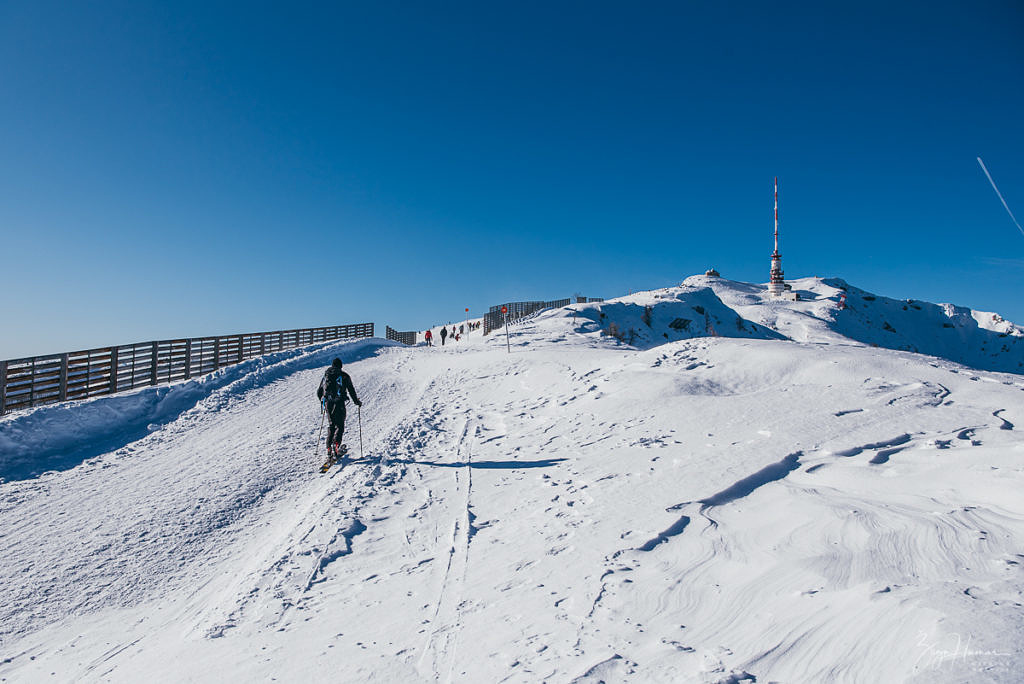 The ascent was surprisingly long. Not because there are lots of vertical meters to climb but because there are about 5 kilometres of horizontal distance. The path is pretty flat and groomed since they use snowcat to make it "walkable". Dobratsch is the most favourite Sunday hiking destination for people from Villach. And seeing all these people, invading this mountain with possible all devices invented for people to move on snow was an experience of its own. From old ski touring skis from '90s, sledges, snowshoes, to ski bikes. We, ski tourers, where outnumbered by hundreds. So if you go to the mountains to find peace and be alone… I strongly disadvise Dobratsch. But if you want to show your bright and shiny new GoreTex outfit to as many people as possible – just go for it! 🙂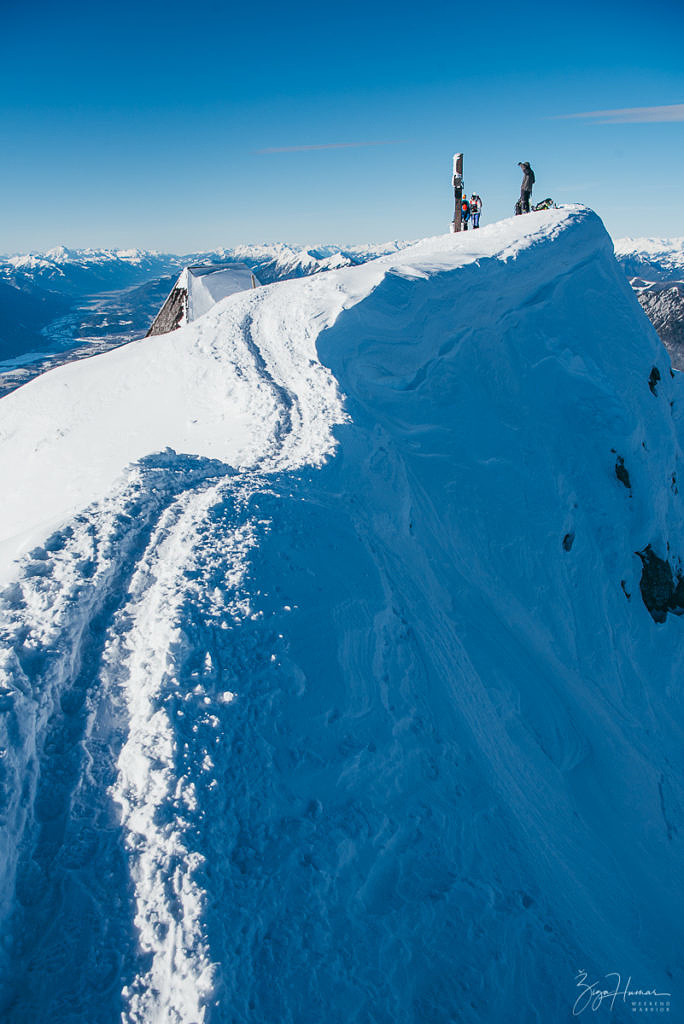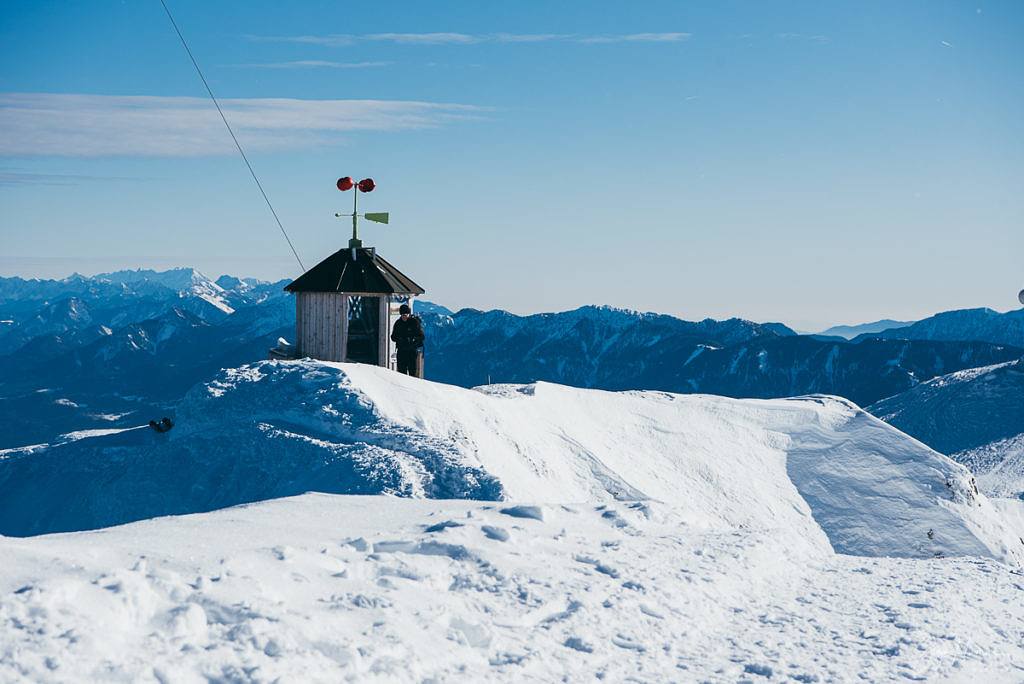 The only downside of the trip was the wind that picked up… It was a real pain in the ass. I somehow can't get used to that part of ski touring. Maybe because I am not used to it from the canyons… Who knows?! 🙂 But the wind was outweighed by the amazing panoramic views from the top. And also skiing down was like a cream on top.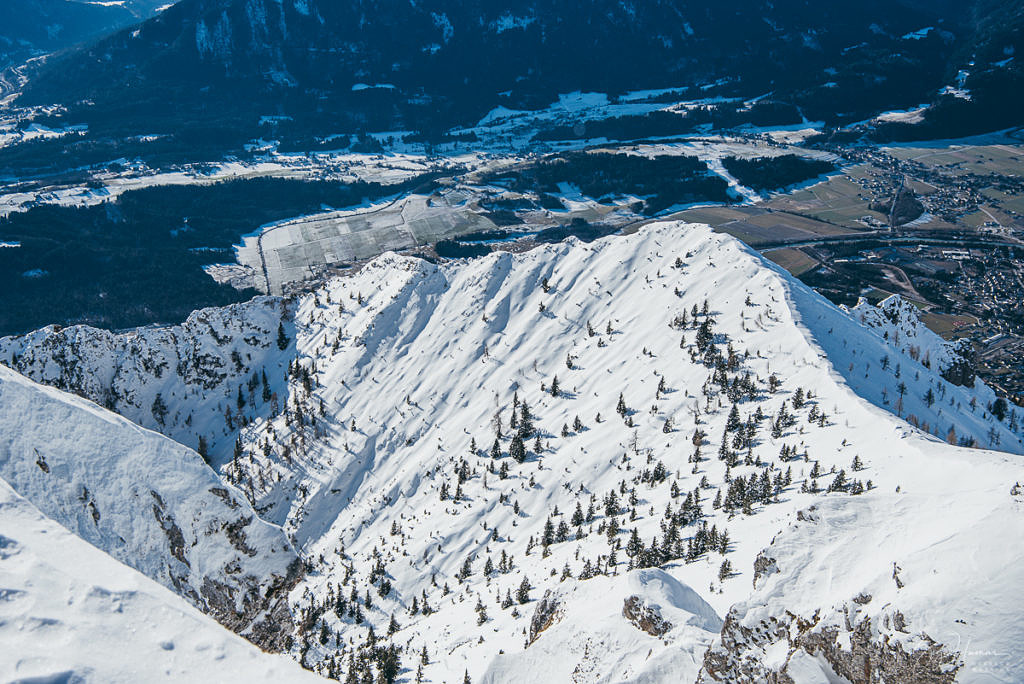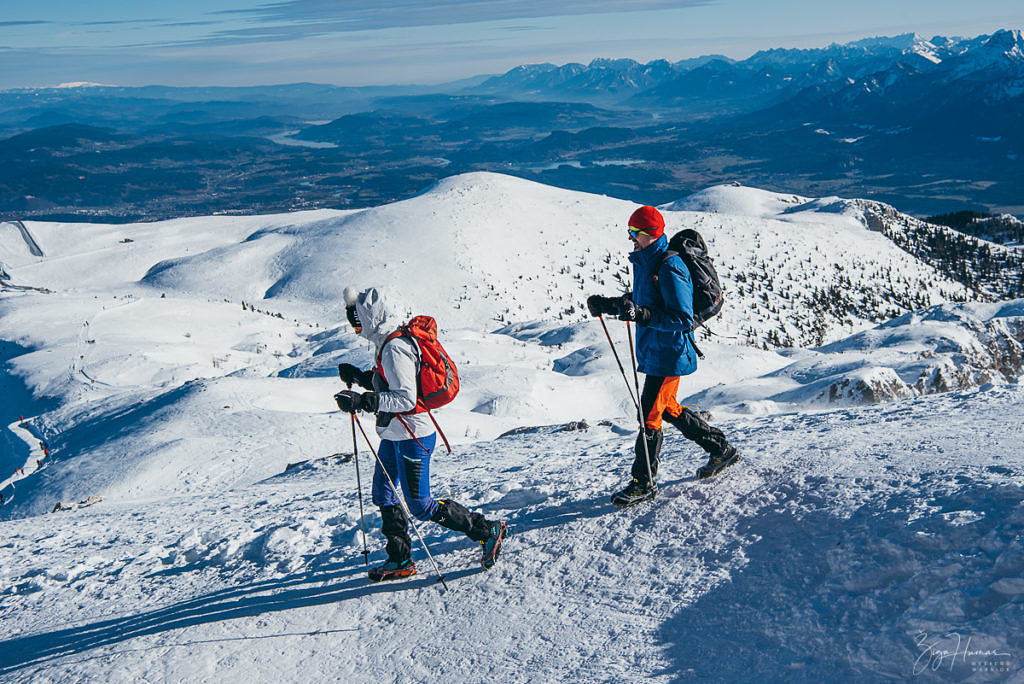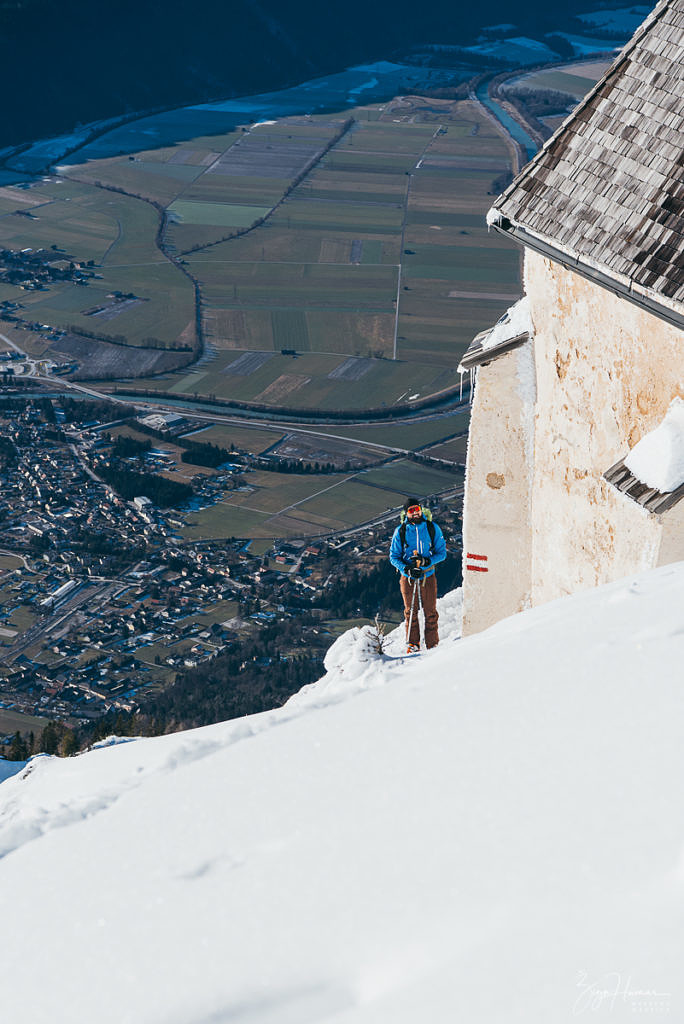 After we reached the car we were in good spirits. First ski touring day in this season was a success and we agreed that we need to keep on doing it throughout the season.
Žiga
Outdoor junkie madly in love with canyons who happens to be cyber security warrior for living. As a kid I dreamed of descending the waterfalls and swimming in the crystal clear water. And for the last ten years I am living a dream.
Related posts