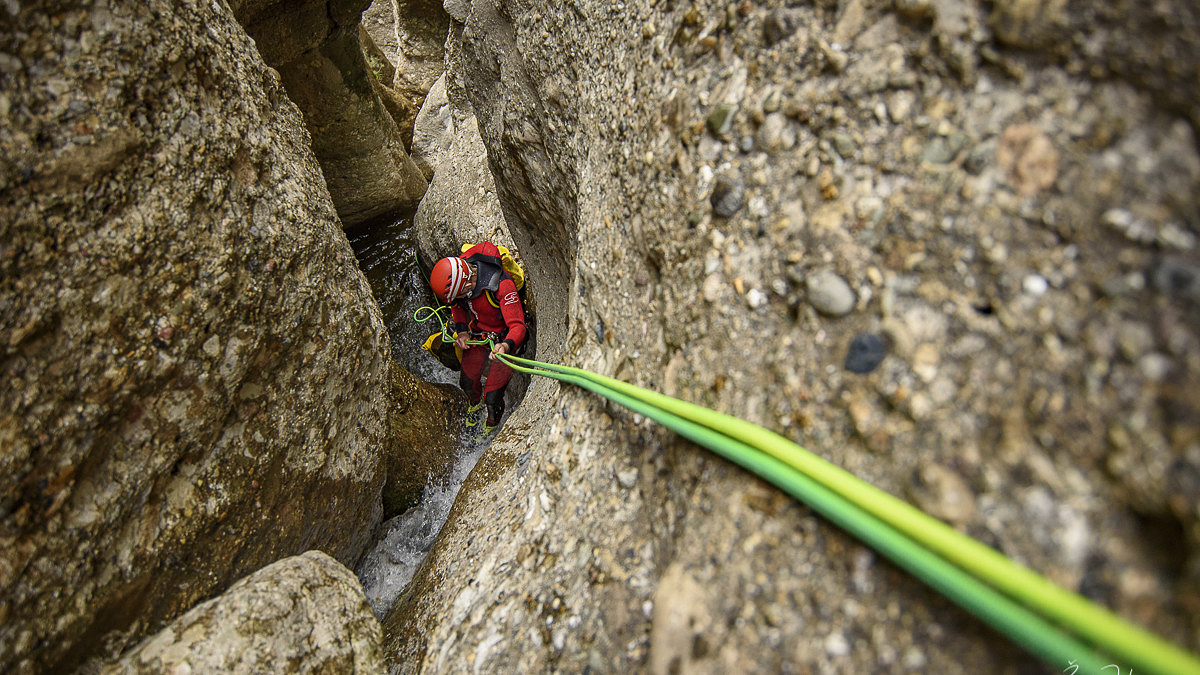 Our life… Mixture for pleasant and less pleasant events that happens when you are too busy dealing with day to day tasks. The only constant thing in our life is change. And the faster you adapt to the new situation the more you can get out of it. And in this trip to Sierra de guara we had to change our plans quite frequently because of high water levels. Andrej first had to re-plan the whole week when we landed in Zaragoza. Friendly lady at the tourist office told us that there was severe flooding and that there was a rescue mission couple of days ago for 5 canyoneers. That triggered the red alarm and new options had to be proposed on the table. We decided to do Escomentue and Otin. Both are vertical canyons that are usually dry or with barely any flowing water…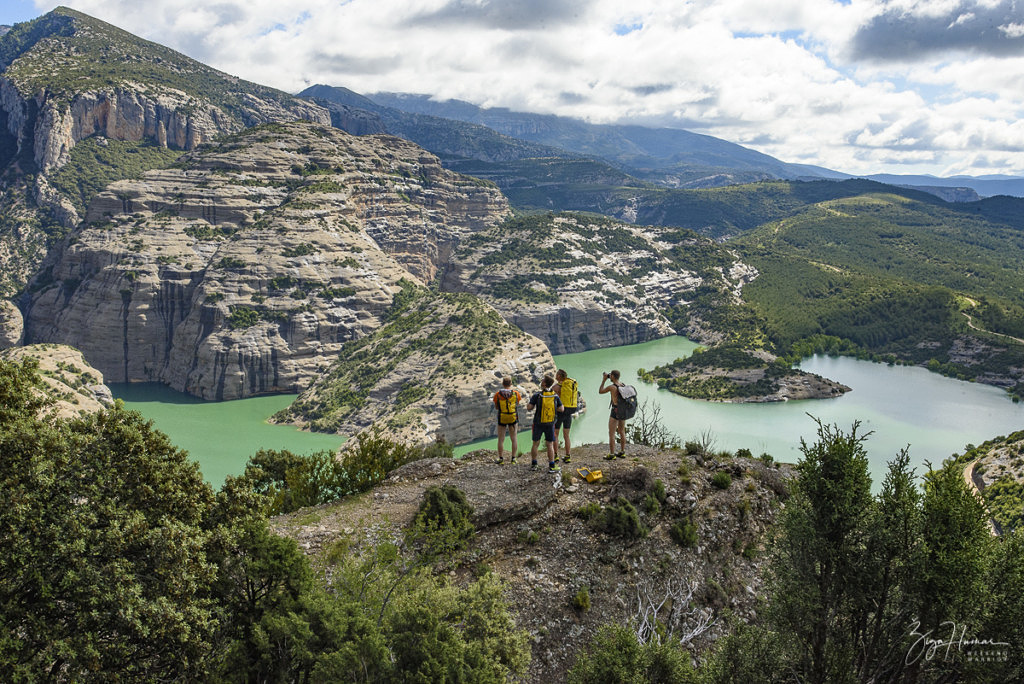 Hike to Escomentue starts next to accumulation lake Embalse de Vadiello. The lake provides breath taking scenery while approaching the canyon. It pays out to do this canyon just because of the view. The canyon itself is quite vertical in character. The anchors are not in top notch state since most of the bolts is connected with rope. But all the anchors held up so it is not as bad as it looks. The canyon is carved into conglomerate rock so it is rope killer in case you don't manage it. So therefore we mostly used double rope. The water was flowing but barely. And that made this canyon a bit uninteresting for us, spoiled brats. Andrej even decided to leave the canyon somewhere in the lower section because it was too boring… But the majority of the group continued the descend and I must say that he missed one nice part of the canyon.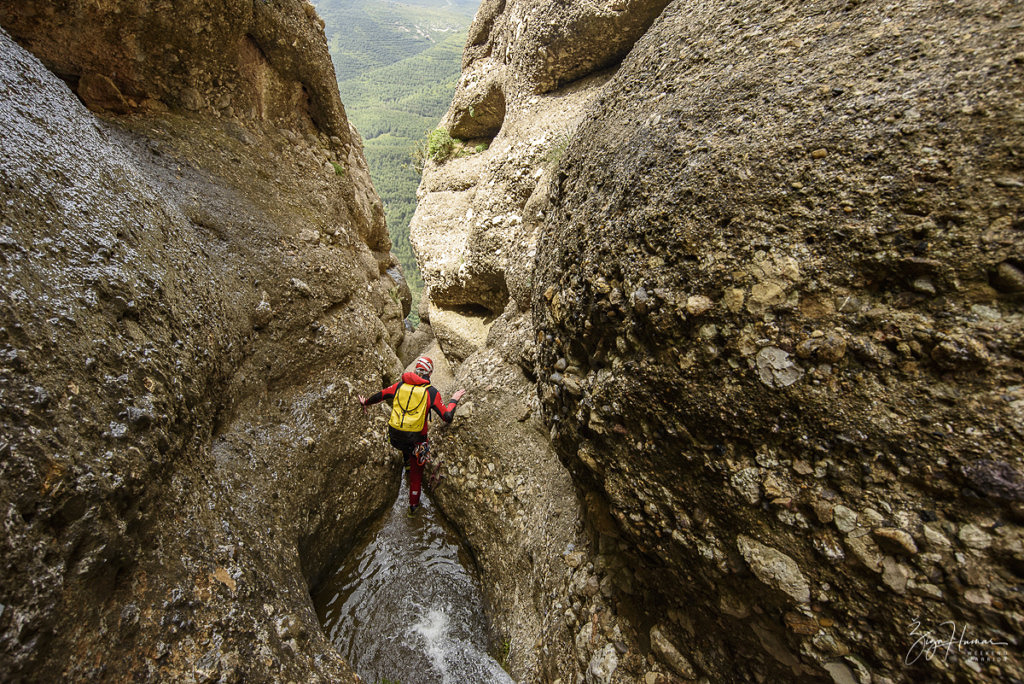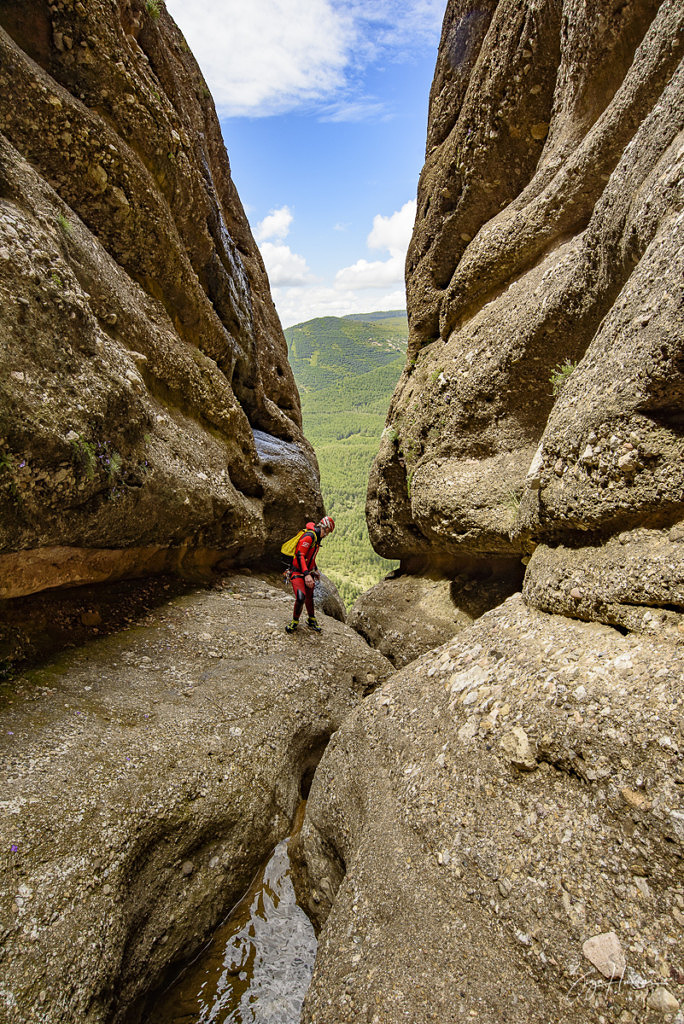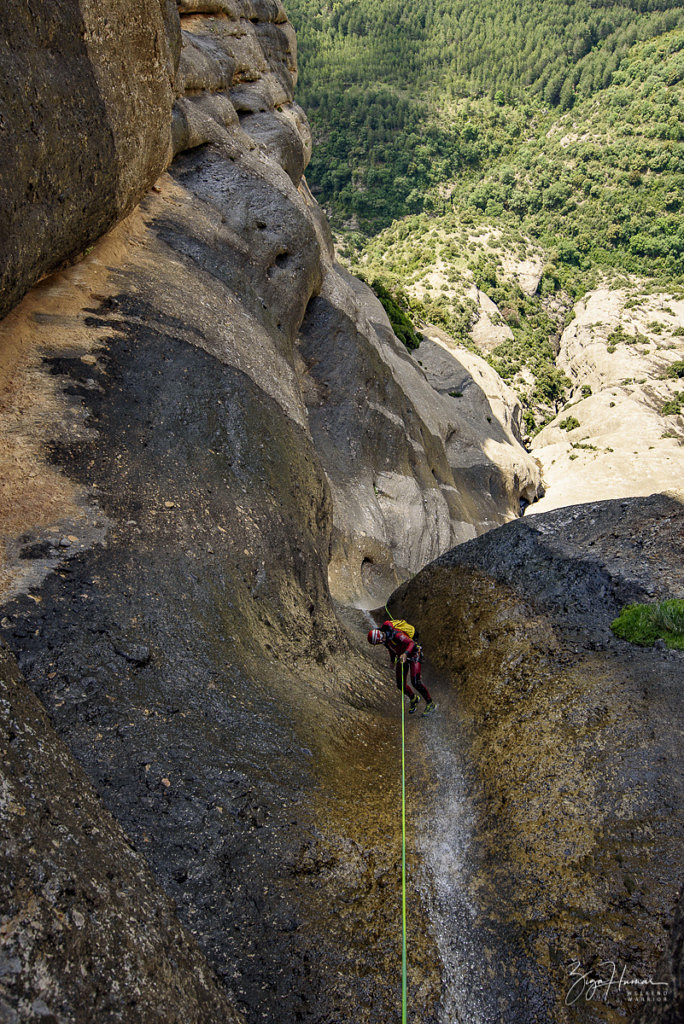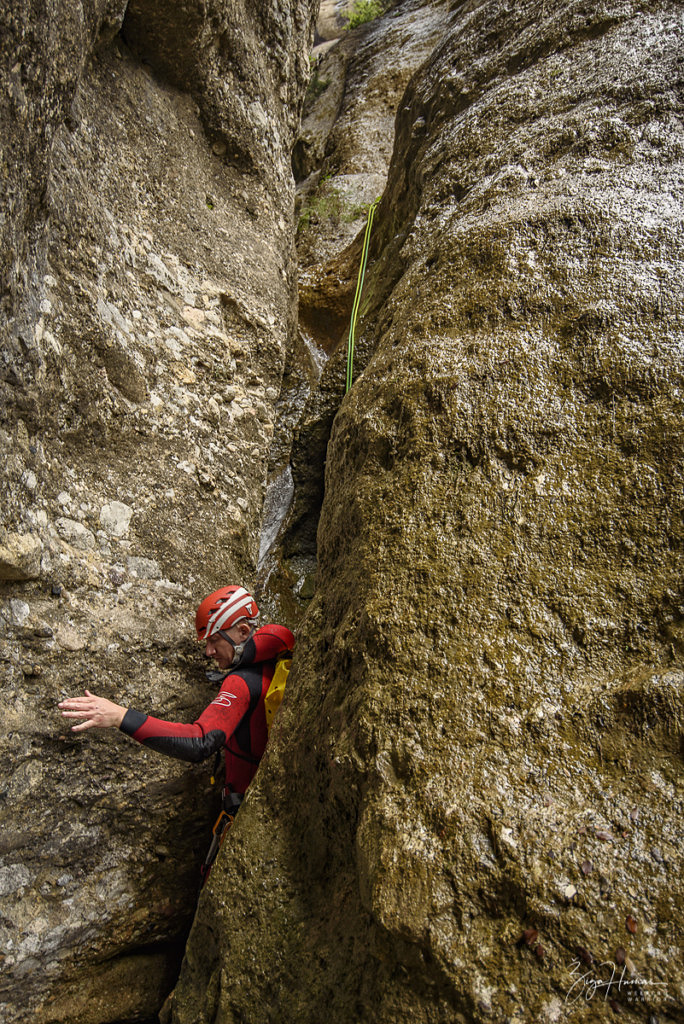 At the end of the canyon we realized that we did capital mistake, by not putting the beer into the river beforehand. Well, it took a while to get it chilly. I am seriously thinking of doing pre-canyoning checklist that I should check every time before I do canyon with friends. Modification of CIC's SAFER. 🙂
On the following day we had a plan to do Palomeras del Flumen. But when we reached the canyon we saw that there is literary river going trough the canyon so we made wise decision and canceled the trip. Instead of the canyon we had canyoning rope technic workshop. It is always useful to go over the situations that we encounter in the canyon from time to time. However we still have many things to teach our not-so-experienced friends. But still they are flexible and they know how to improvise in the canyon.
After the training we picked up Tina in Huesca and we drove into village Rodellar. The place that is believed to be the most canyoneer-crowded place on earth. And there were some, but far from the scene I had in my mind. So we didn't meet any new canyoning buddys. Later I chatted with friendly receptionist and she told me that I would have to come in summer… Well, maybe some other year.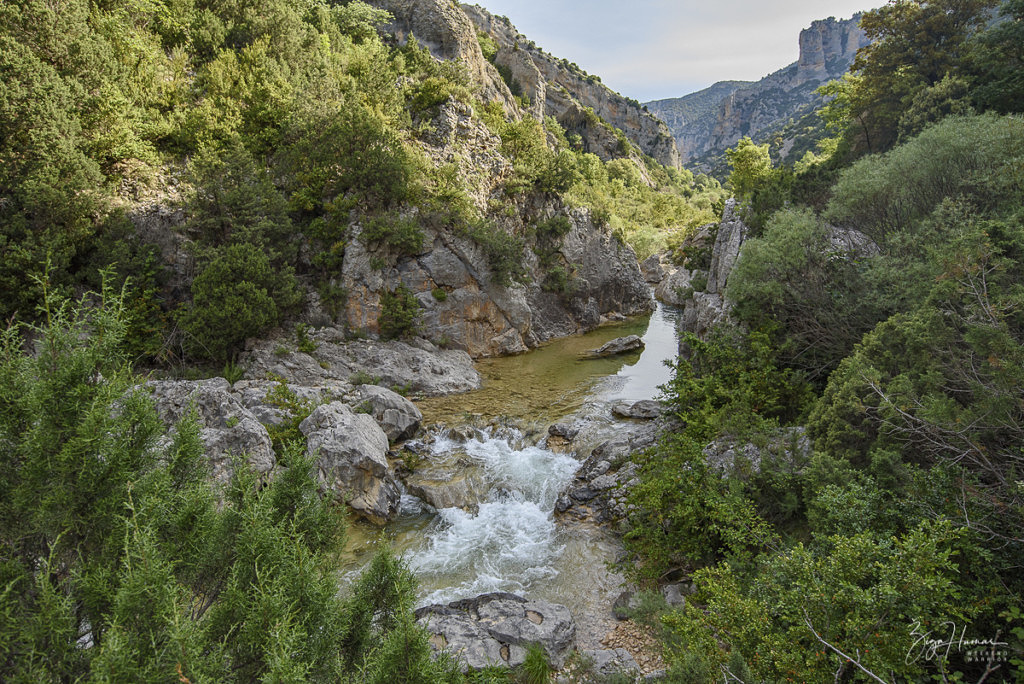 The alarm in the morning was too early like always. Andrej was jelling: "are we going do to some canyoning today or not? Wake up, ladies!". I eventually managed to get out of my tent and started moving really slowly. Like an old diesel engine. Threw some foods into my body and off we went to Otin. The hike was again quite pretty. There are dozens of stone pillars raising into the air, overhangs and even natural arches in the rocks. Landscape worth visiting. The only inconvenience is that you have to cross the lower part of Mascùn canyon for about hundred times. Thanks god for Adidas Hydra Lace shoes. During the ascent we meet a group of guys who were planning to do Mascùn canyon. They said that it should be doable, but later in the day they reported that they left the canyon after the first waterfall. That made us even more happy that we picked Otin for that day.ž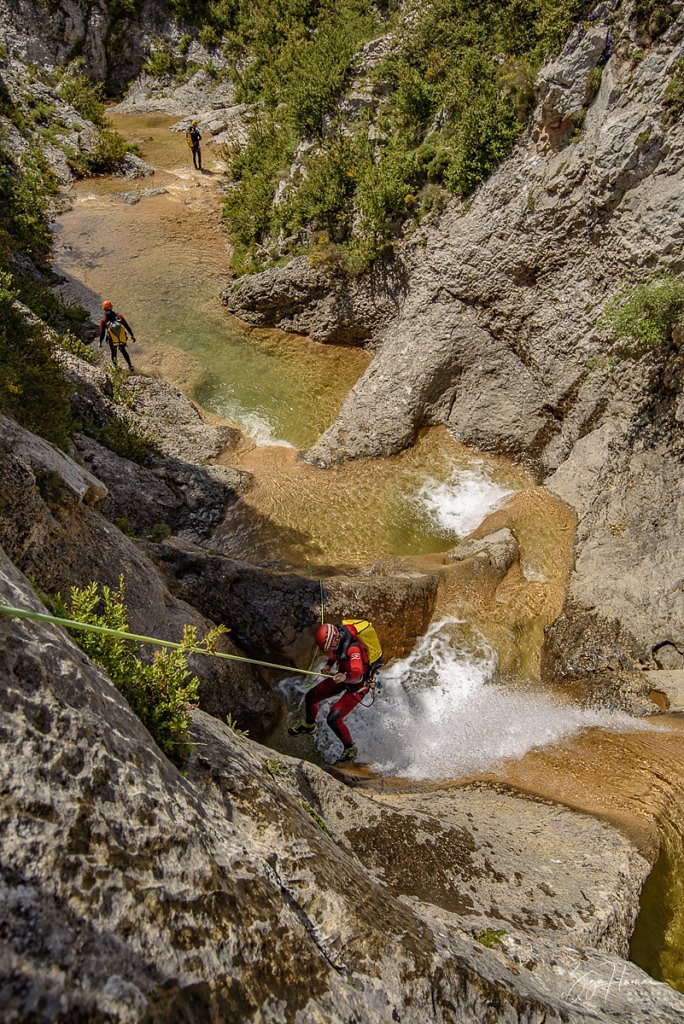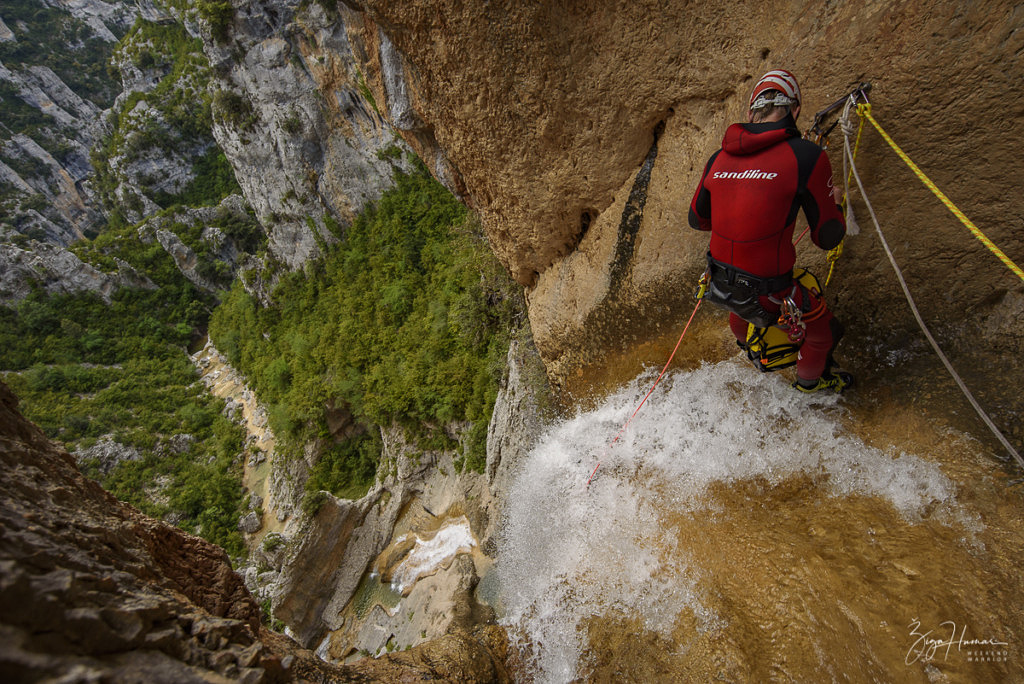 Otin is mostly dry during the summer but this time Poseidon, the Greek god of water was on our side. The water level was just perfect for easy, non-demanding descend. I was fascinated by its highest waterfall. In the middle of it there is a rock formed like a mushroom onto which you land if you are not careful enough. But making decent photo from the bottom of the waterfall – lets call it mission impossible since aerosol is being sprayed all around the place…. I still have to learn thing or two about canyoning photography.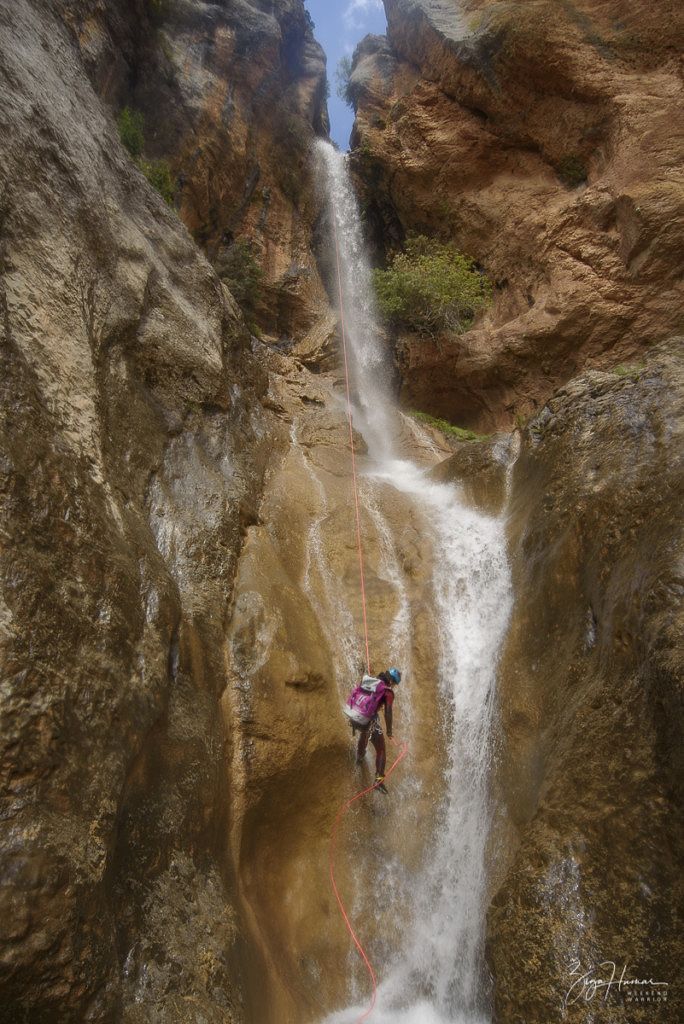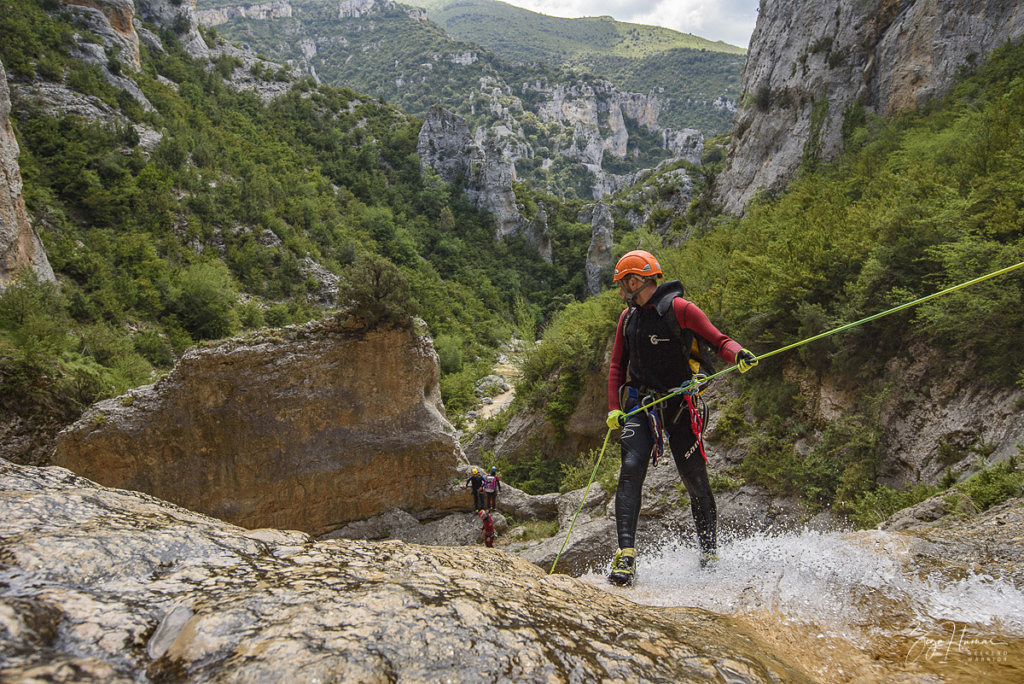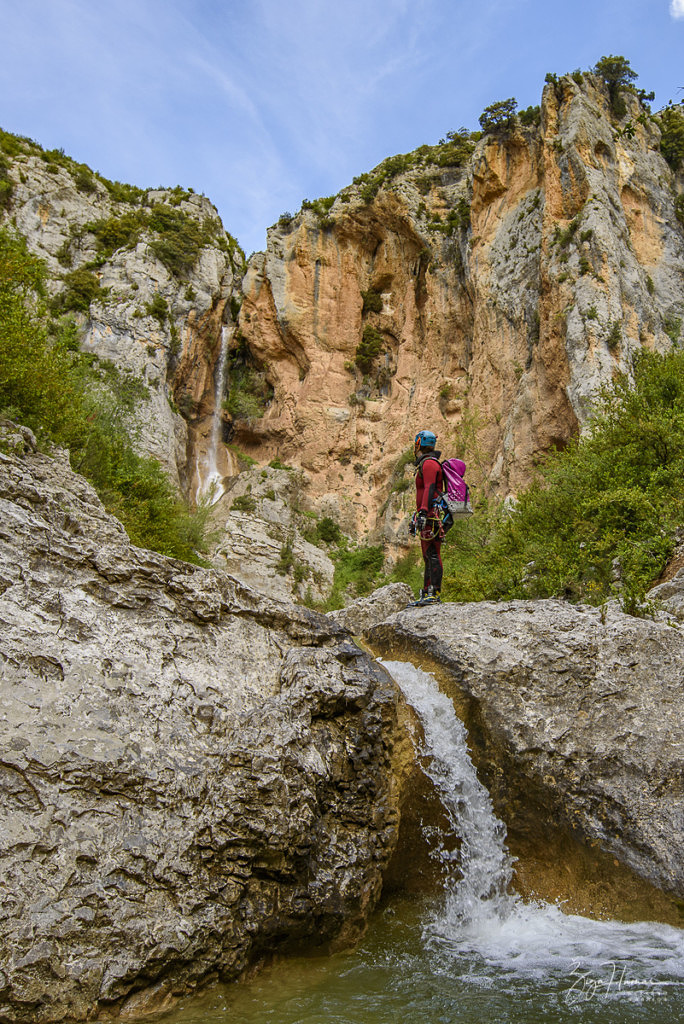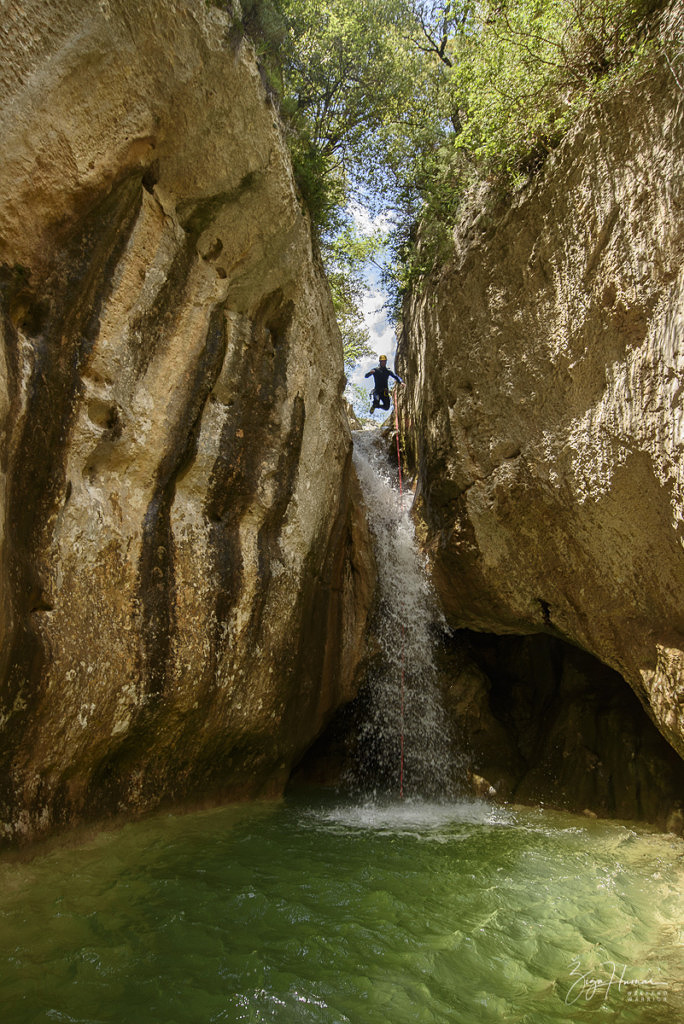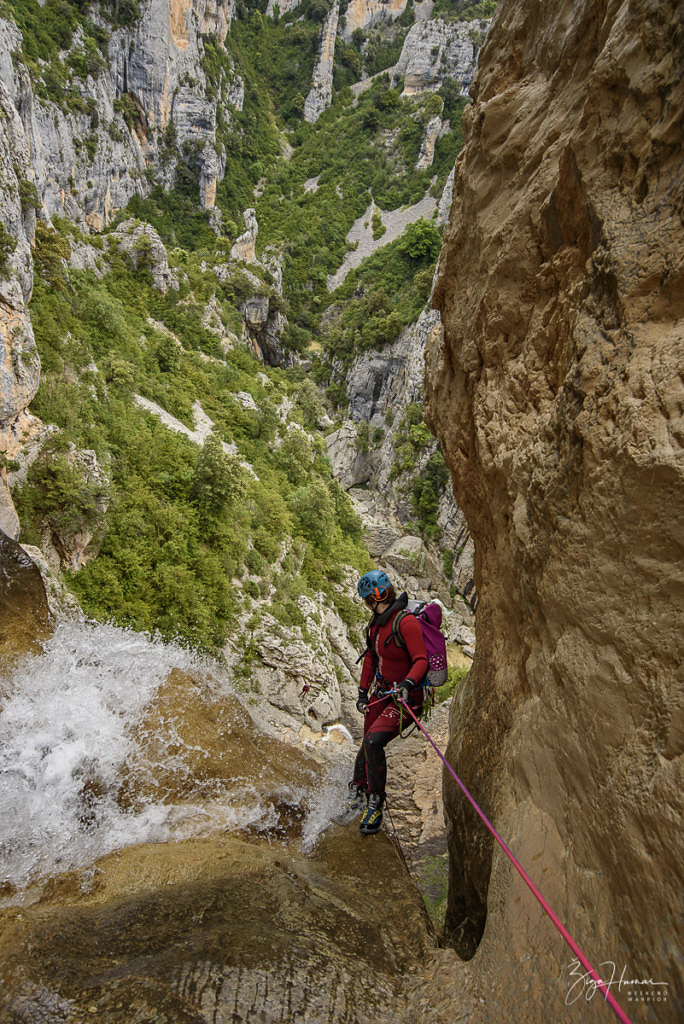 At the end of the day we were happy. Not that we just did an amazing canyon. Beside that we also get a picture what the water level in Mascùn is and how far the hike is. And the moment that made me the most happy was the second when I removed the heavy backpack from my back in the camping ground. You can just jump around without it. 🙂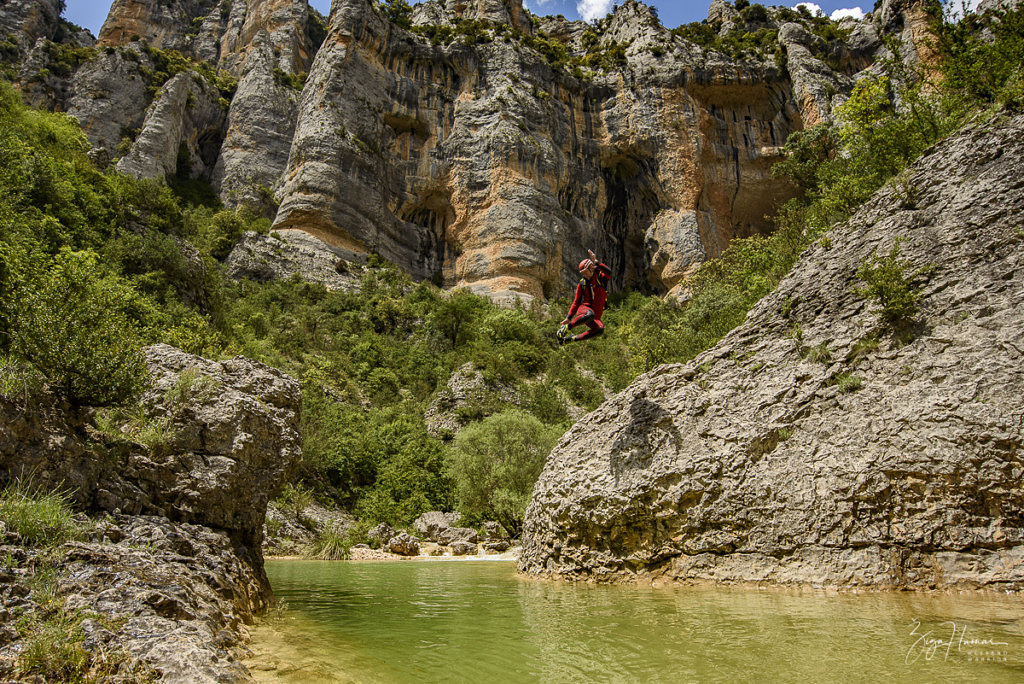 Related posts