Torrenting – not reinventing the wheel
Žiga, 4 years ago
4 min

read
2733
The other day Jakob tagged me in his Instagram story. He had found an interesting side creek in Logar Valley and he was asking if I am keen to join. It took a couple of weeks to pull off the whole thing but there we were… A high amount of rainfall in the previous days brought us out of our cosy beds to explore the, so we believe, yet unexplored canyon called "Kisla voda" or Sour Water if we translate it to English.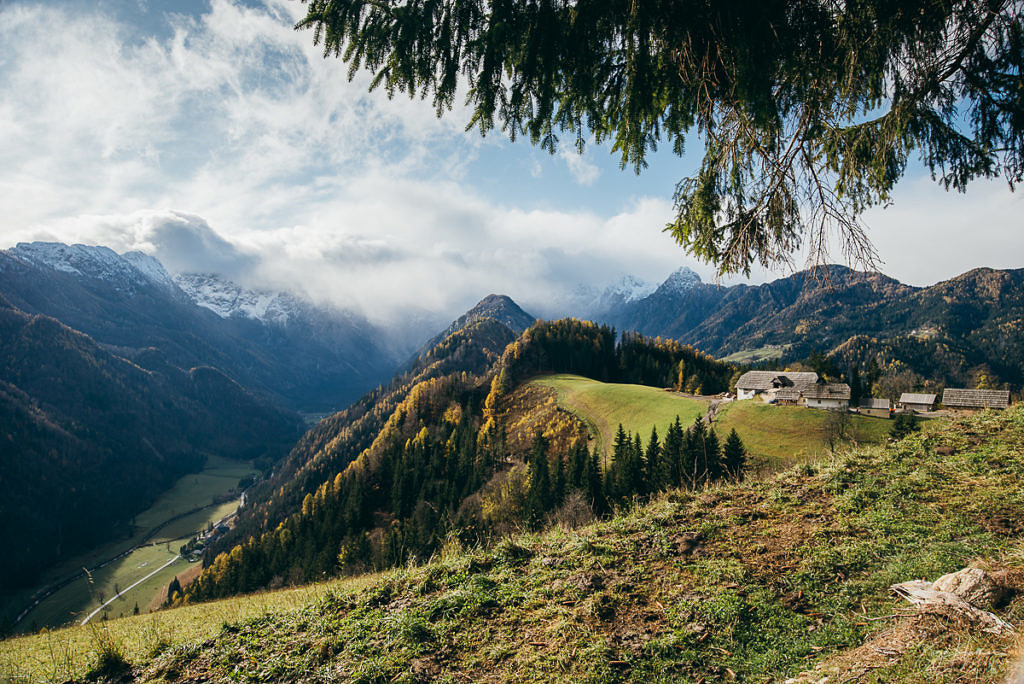 To be honest, I didn't expect much, since there is one quite decent canyon just about one click away. But I said let's give it a try and see… We meet next to Logar Valley with Sandi who decided to be part of this exploration. We were there with two cars, so we decided to do the shuttle instead of the punishing approach. It turned out to be a good decision.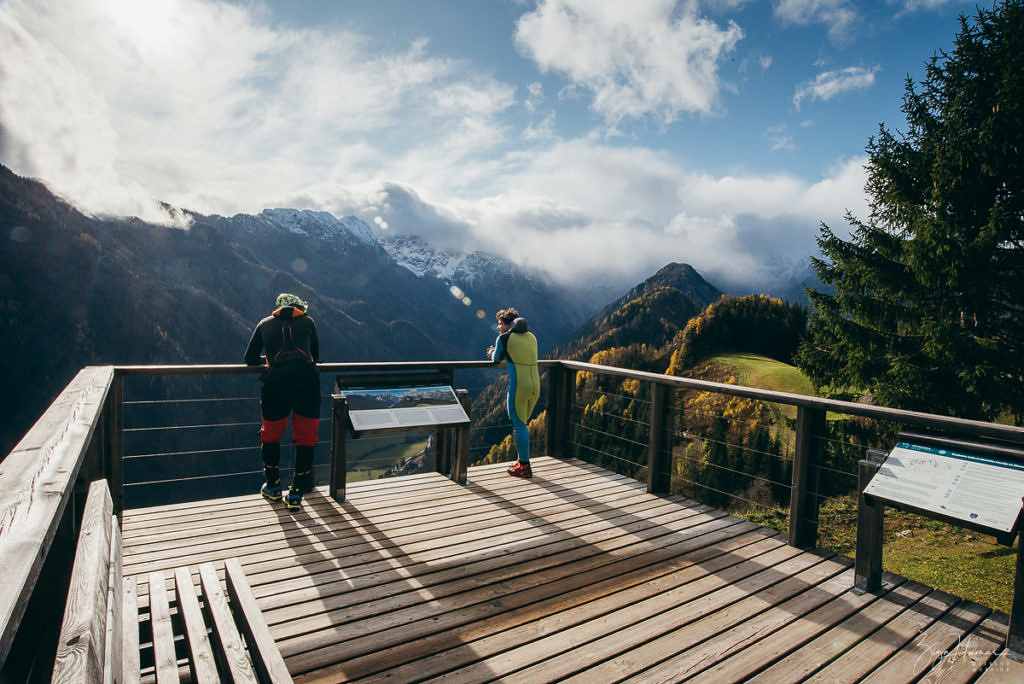 The "Kisla voda" spring
When arriving at the top we, of course, tried out the water at the spring of Sour water. It is actually water enriched with iron. It is located on the tectonic joint of Kamnik-Savinja Alps and Karavanke mountain range, which is the reason why the water is full of iron.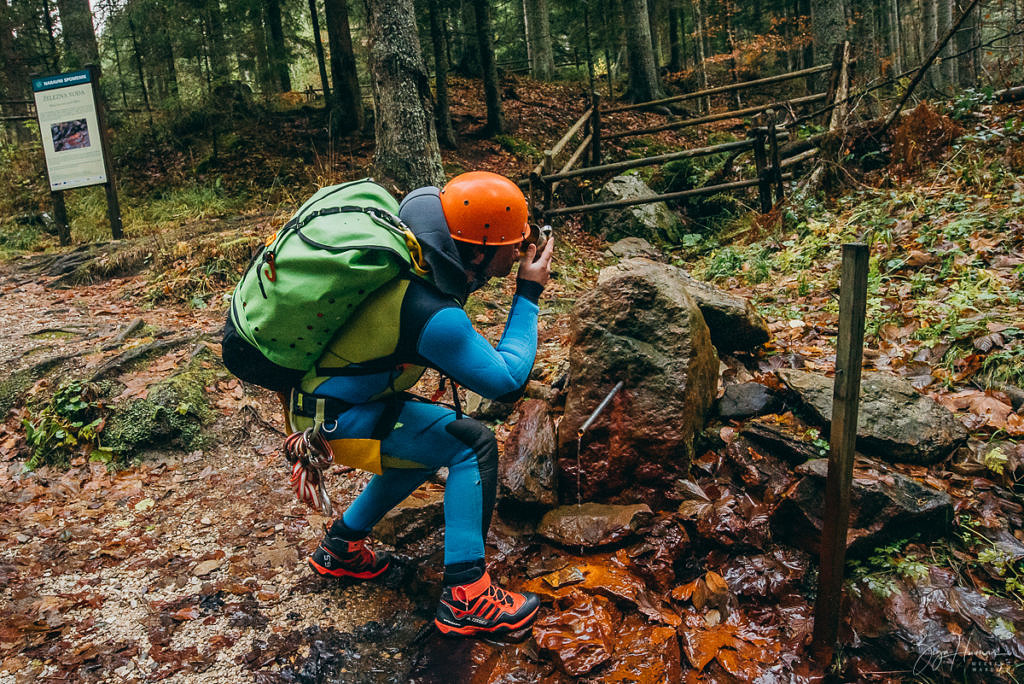 Entering the "canyon"
After some fooling around we decided to get our shoes wet and start the descend. First half an hour it wasn't much of a canyon. It was actually more of a torrent which we hiked. It was like one was going to fetch the mushrooms and instead of hiking back on the trail, decided to hike down to the car next to the stream…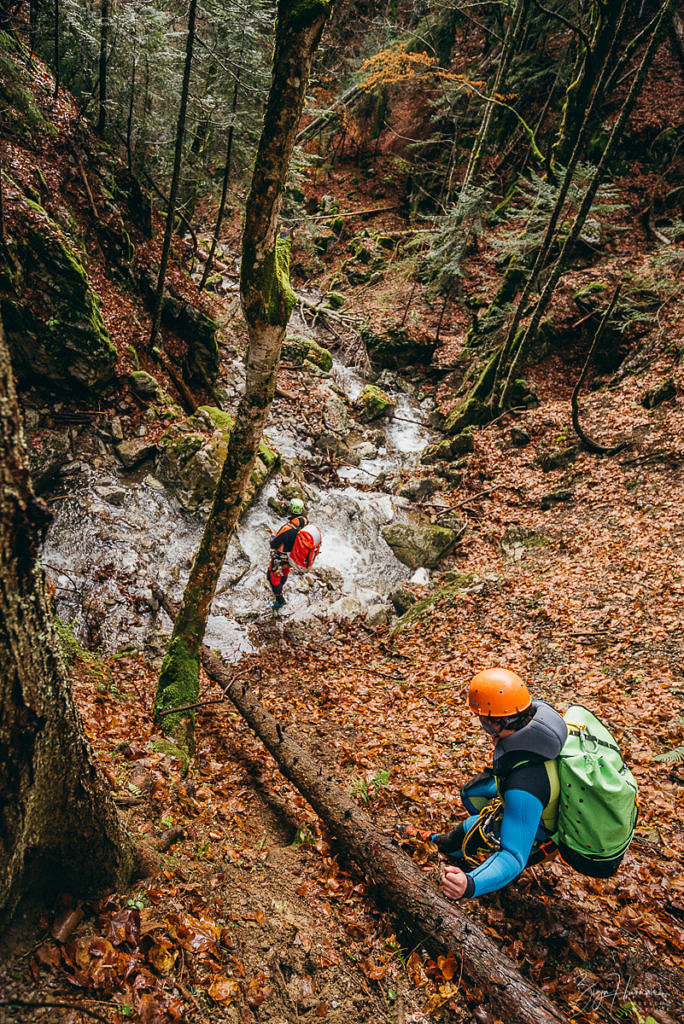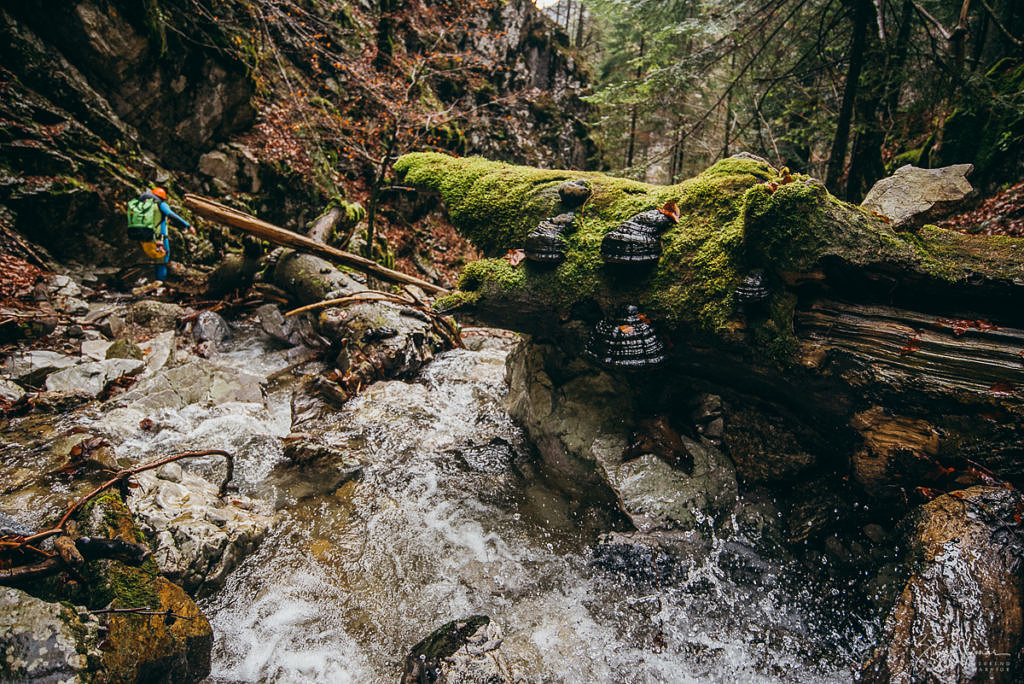 Canyon-ish
The non-canyoning descend was so long that I was feeling really hot even in my wetsuit full of holes. I was getting a little grumpy and I had probably used all 26 curse words which are in my dictionary. I even got to the ones I invented on the fly – such as "May your rope cut itself on top of 60m pitch". But then it had happened – the torrent closed its walls and became a canyon. For about 50 meters we were lucky to do real canyoning. We got to the place where we should either install an anchor point or use the stuck tree to wrap our rope around and rappel. Sandi was commenting that we should use a tree, but on the other hand, we should drill the anchor point so we could really claim the first descent of the canyon.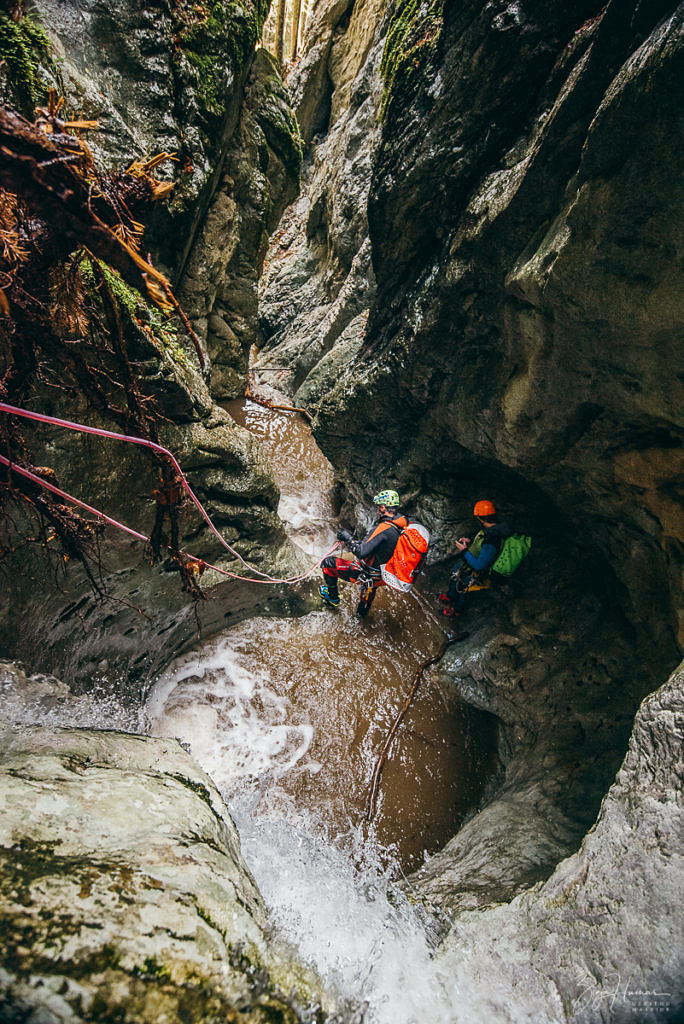 Everything was more of a joke than anything else. The spirits were good. Of course, we ware aware that there is no way that this canyon is going to be a serious undertaking and that there will be probably no-one crazy enough to repeat it. So the most sensible thing was to leave no footprints and just wrap the rope around the tree.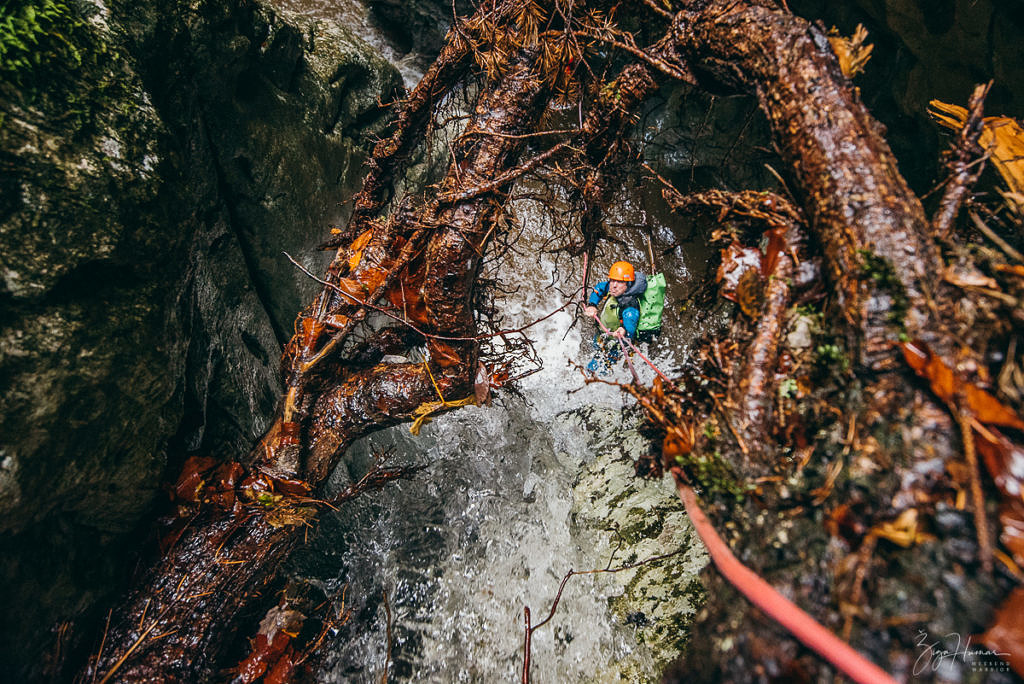 The whole thing lasted exactly as long as virgin teenager lasts at his first sex… Not long! We did the three short waterfalls in one pitch followed by one 15m waterfall. And then the canyon opened up, serving us a couple of downclimbs.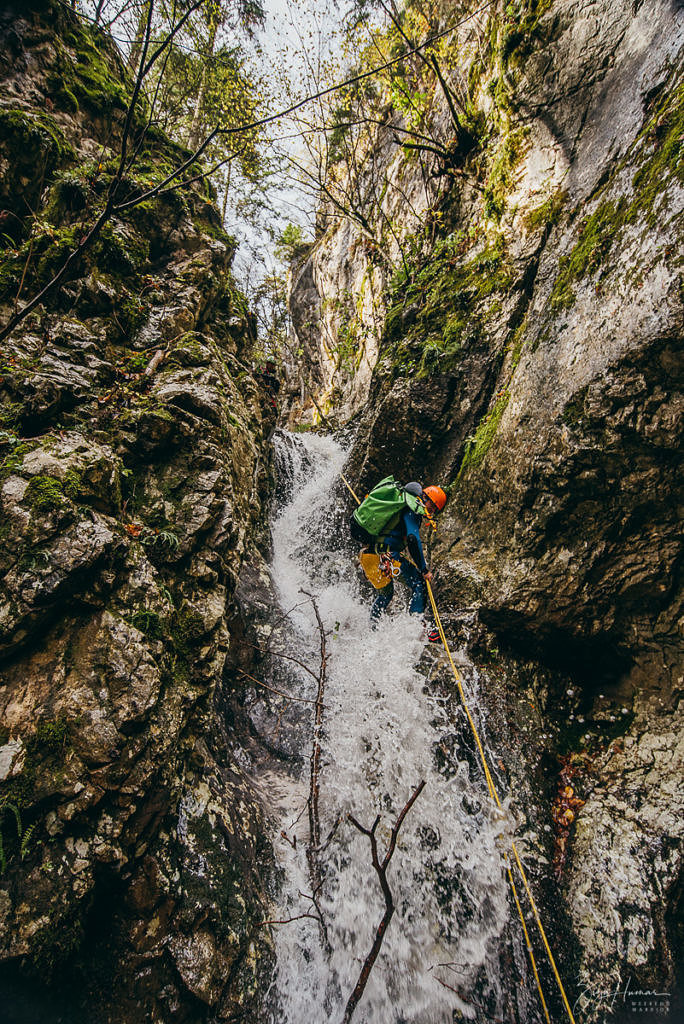 Semi-high waterfalls
Further down we encountered two about 40m waterfalls. First one was spraying the water in the air like a geyser. It looks like a serious undertaking on the photos, but it was just a fun splash of the water on our face.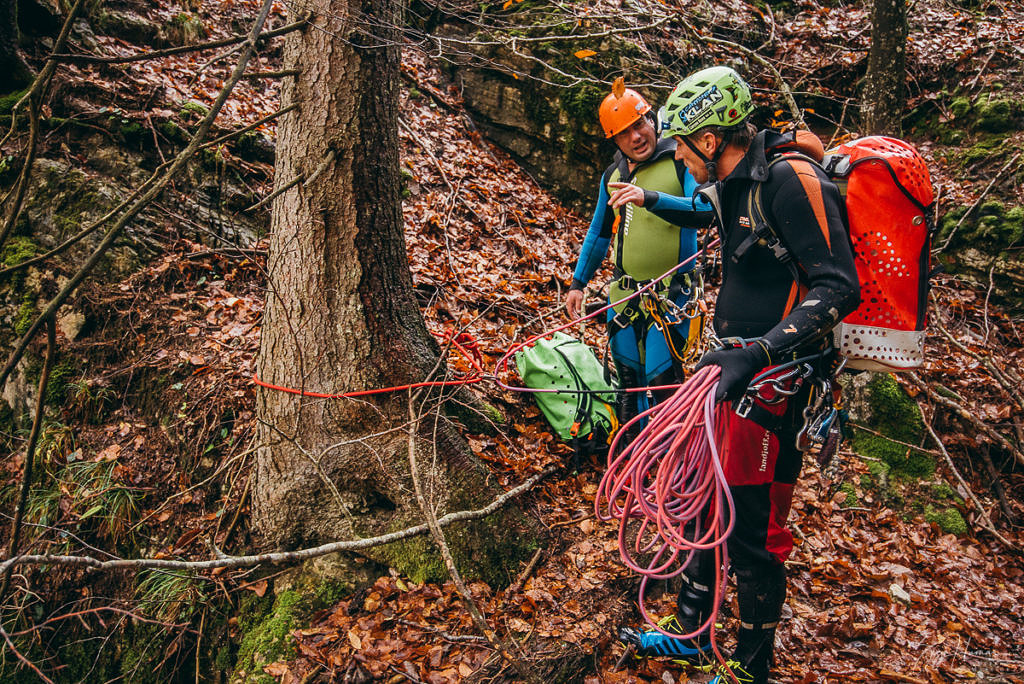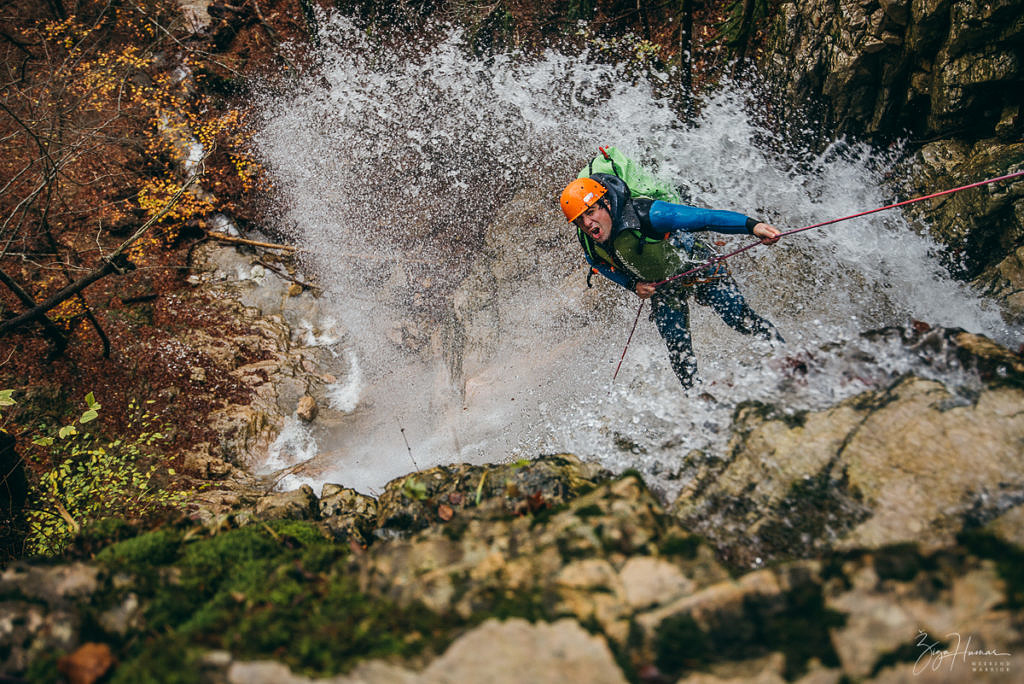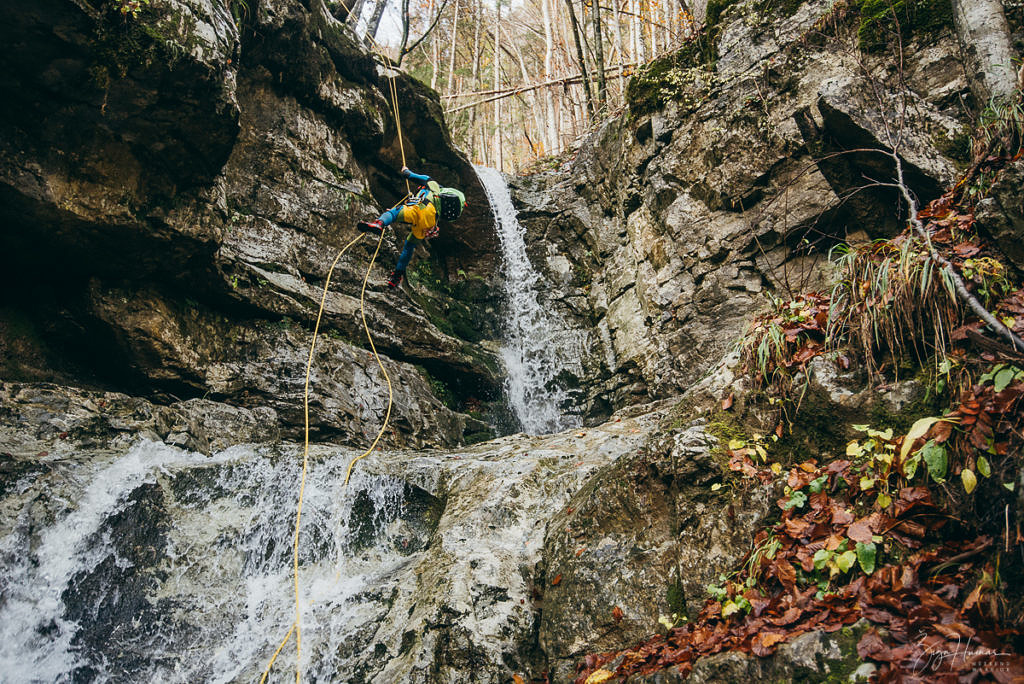 Just above the last waterfall, we put another rope around the tree and used the smallest Maillon rapid Jakob found at the local hardware store. It should hold 250 kilos. It looked a little doubting, but I said I will be the first one going down to test it since I hadn't had much for breakfast. And you, reading this, is the proof that it worked. 🙂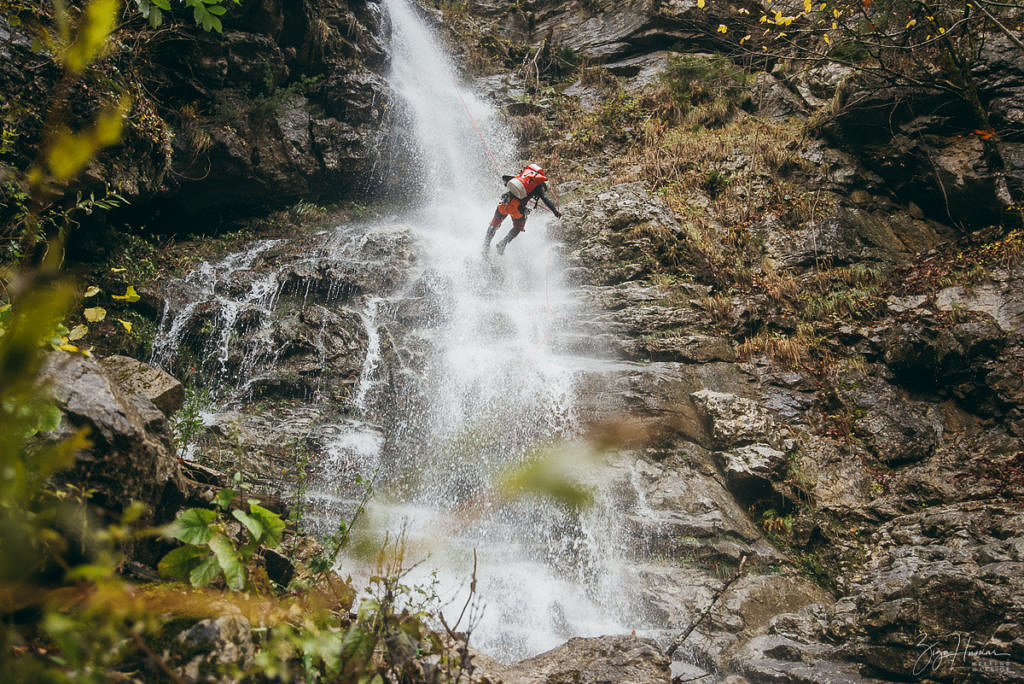 After two and a half hours we reached the bottom. We were somehow surprisingly happy with the whole thing. Since we didn't expect much we got just what we've expected. A torrent, with one part which reminds of a canyon and two semi-high waterfalls. My girlfriend commented that the thing we pulled off was not really canyoning but rather torrenting (she used the word "hudourništvo"). I 100% agree with her and I am putting that verb in my dictionary from today on.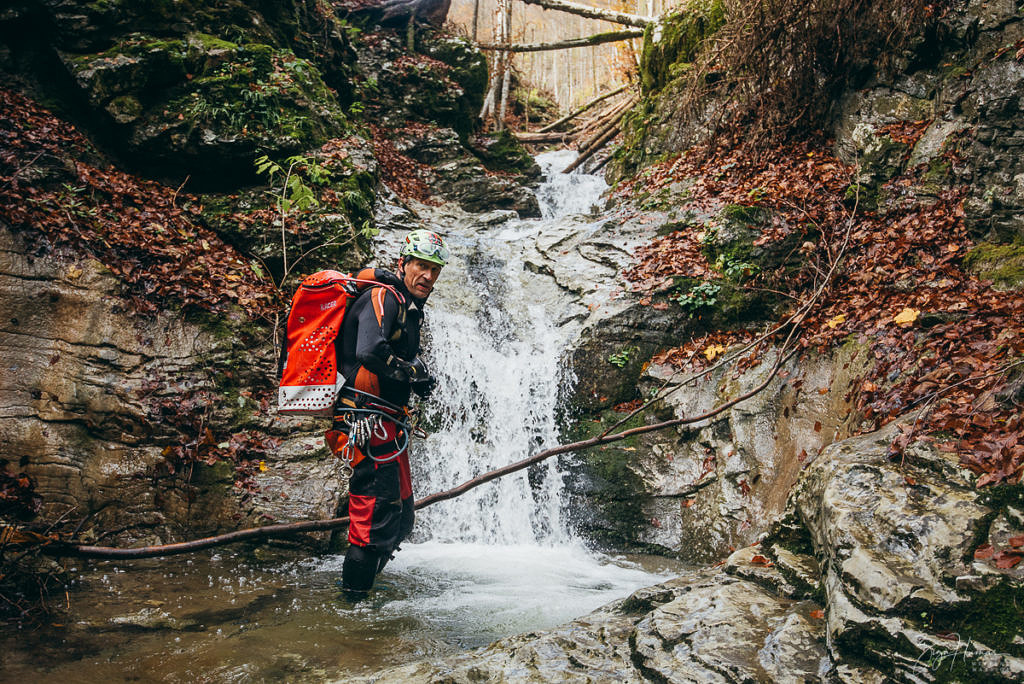 I have a feeling that Jakob was secretly hoping to find a real thing. To reinvent the wheel. But it turned out that it was not the case. But we were happy that we explored a new part of our beautiful country and also did a little bit of a physical exercise to counterbalance for the beer in the afternoon.
Žiga
Outdoor junkie madly in love with canyons who happens to be cyber security warrior for living. As a kid I dreamed of descending the waterfalls and swimming in the crystal clear water. And for the last ten years I am living a dream.
Related posts