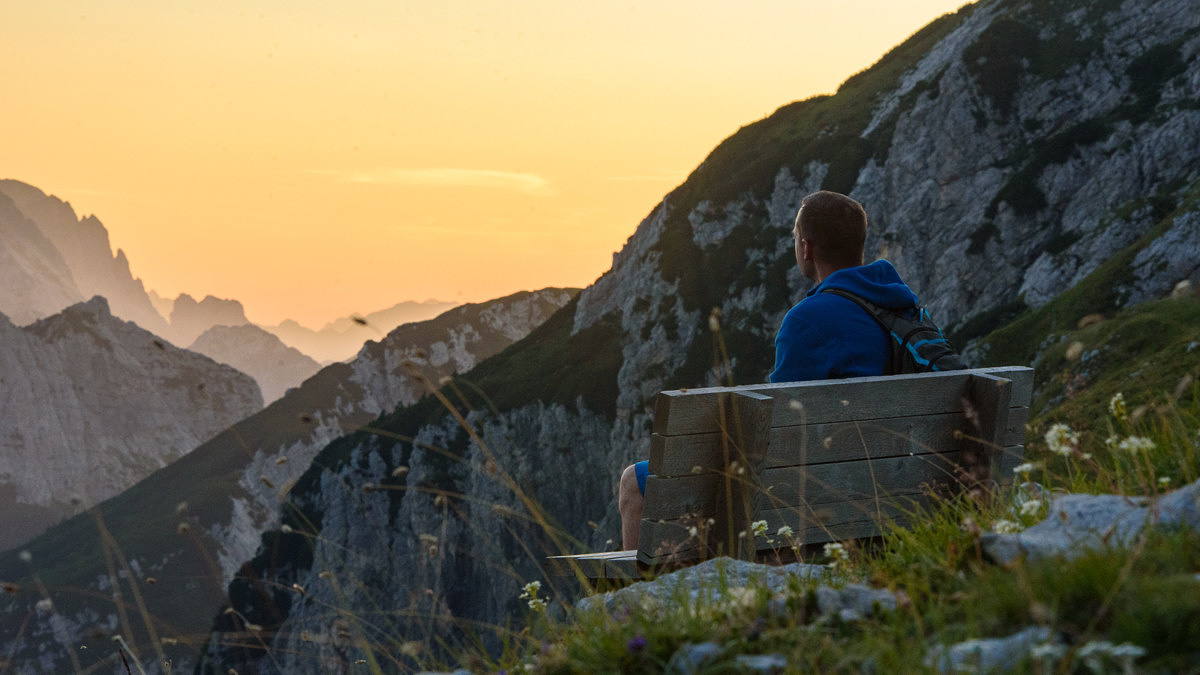 #GuideLife – Photos from travel "Diverse Slovenia"
Žiga, 5 years ago
8 min

read
1935
If you would ask my parents what will I become when I grow up, probably the last thing on their list would be the adventure travel guide. My future profession would most likely have something with the construction and creativity, since I spent countless hours playing on the pile of sand in front of our house, building wooden houses on trees and planning the city skylines with Lego bricks. Such youth didn't really make me social butterfly. Just the opposite. I become introvert and it took many unpleasant life experiences that showed me, that I need to cope with it and at least try to overcome my inner fears. And life of the canyon guide doesn't allow you introversion – you have to be there, available for anyone, packed with positive energy that you give away to your group. Sometimes you get the energy back from them, but in most cases it just gets sucked out of you…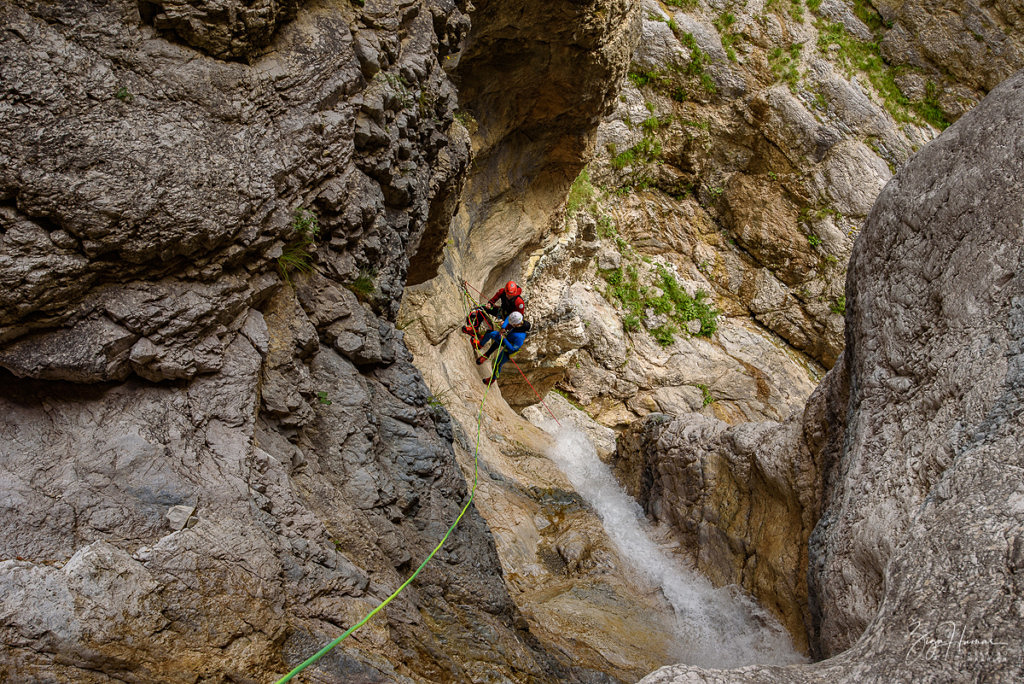 But the truth is – even if I did solo activities when I was a kid, I was subconsciously training to become a guide. It was in basically in my DNA. How so? My grandfather was mountain guide and he used every opportunity that was there to take me to the mountains for hiking, climbing or skiing. He had a silent vision that I shall become next Slovenian pro climber. It went quite well until my puberty kicked in, then our outdoor paths separated for about 10 to 15 years. I started really enjoying the outdoors when I was 20-something, when he was too old to join my adventures. We agreed in his dead bed that the only thing that we regret is we didn't had the opportunity to do some canyons together. But we do it now – he is in my mind every time I enter the canyon, I ask him to keep an eye on me.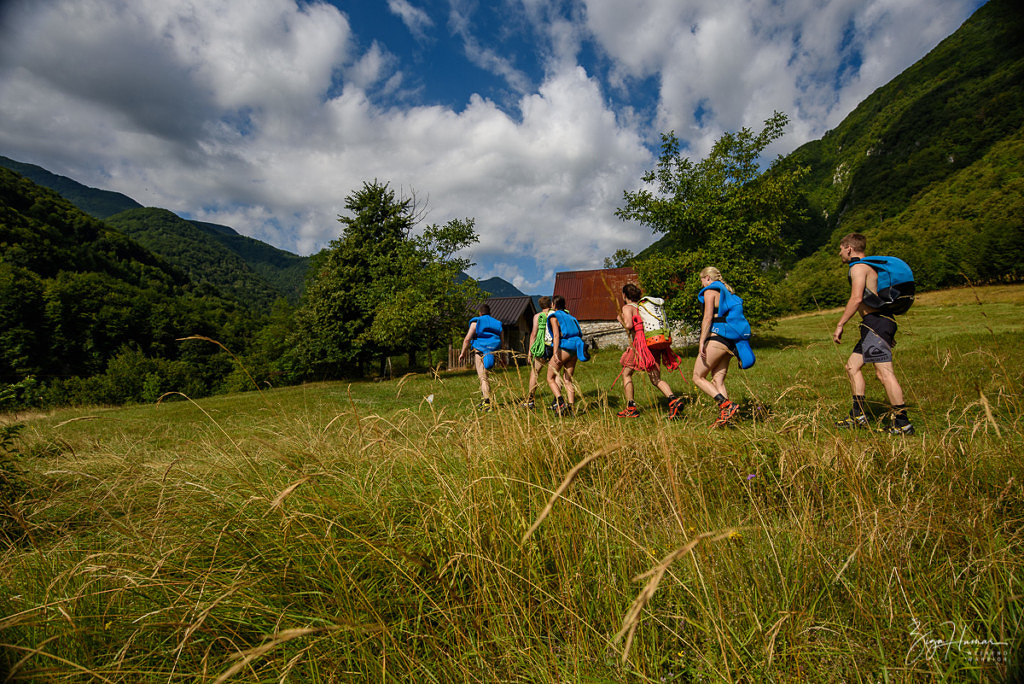 But lets get back to the topic. As a kid I dreamed of descending the waterfalls, swimming in the crystal clean water and exploring the hidden gems. And when I did my first canyoning tour I knew this is the activity I would like to do more often. Back then the easiest and safest way to get the proper canyoning knowledge in this part of Europe was that I do the Canyoning guide training, organized by CIC – Comission internationale de canyon. So I decided to do it and now, after almost 10 years, I am still sure that this was the best decision in my life. It was tough, demanding and it took me long time to finish training and become a guide. But I got the knowledge, confidence and international canyoning network. And one of this connections is also my friend and business partner Thomas from Purelements. One of the results of this friendship is new adventure week travel that we offer in Slovenia – it is called "Diverse Slovenia". In 7 days we did 8 different canyons and one cave in Soča river region. Afternoons are packed with sightseeing and exploring the other hidden gems that the valley can offer. The days are really long but there is so many things to see and do, that you just want to do it, no matter how tired you are in the end. Btw, all photos in this post are result of this travel.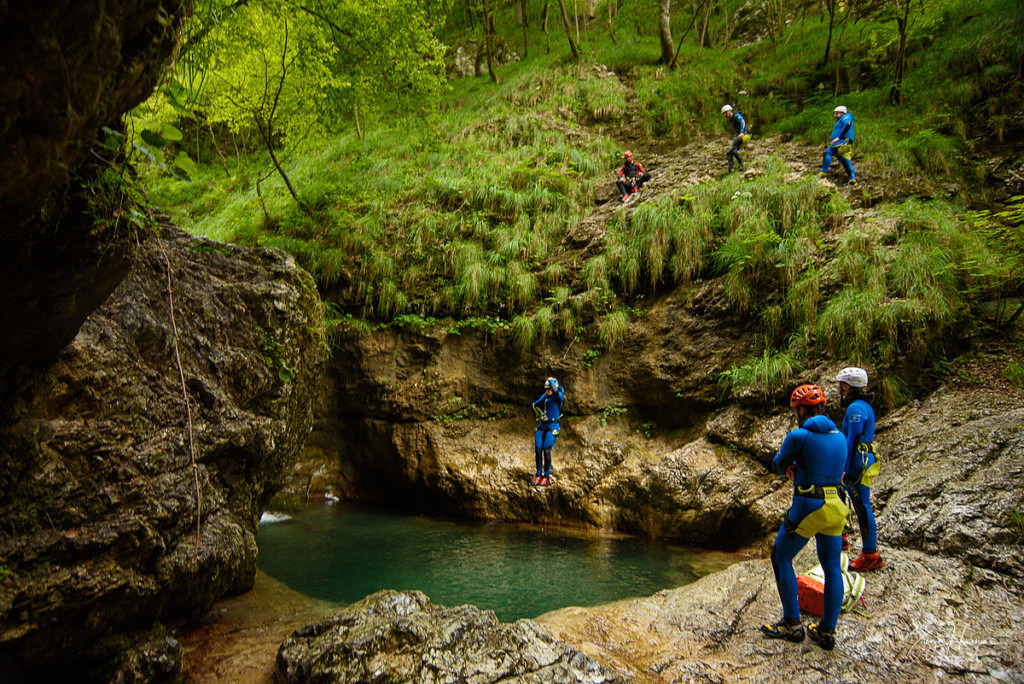 As a guide I do everything what is in my power that the guest is happy. Even if that means that the canyon will take longer because we do something that is usually not in the program. I am aware that payment for the activity requires something in the return. Not only a knot maker but a true guide. The one who is fond with anticipation and has social skills (empathy, openness, friendlyness…). And with each guiding I am learning that I need to learn many things. Mastering knot making is just about 10% of the whole picture. Beside social skills it is a must to have knowledge of a local area. It is really helpful to fill-out the break during the hike-up to tell some history stories or some of your experiences in the past. Being an adventure guide is not a profession, it has to be your passion and a lifestyle. I have a feeling that I am never good enough and that I still have so many things to learn and grow. But if I was 20 I would probably think that I am the best canyoning guide in Slovenia. But there are many others, with different set of skills – on some areas better than me, but probably lacking on some other…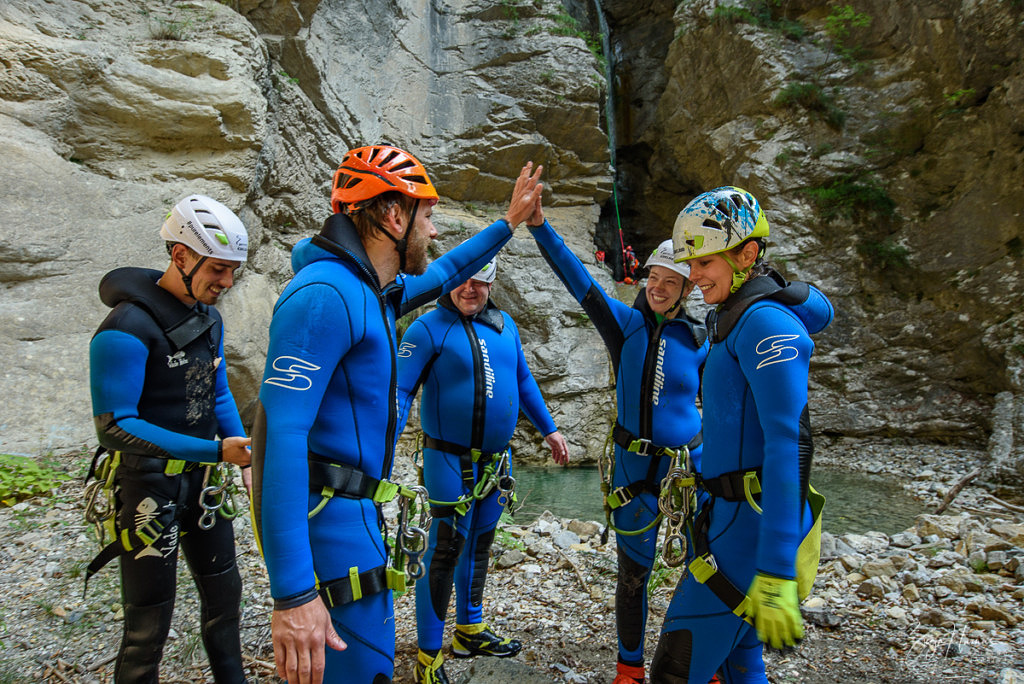 It also depends on the canyon you guide in. The more demanding canyons require less of clown guide – the one who is always happy and ensures that the group is happy as well. People who do more demanding canyons are usually there because they want to go one step further. Guide needs to primary take care of their safety and has to be competent with the rope. In my experience it is really helpful to show guest that guiding is not just my job. It is the thing that I live for and that they made me a favor and booked this canyon so I can guide them in this beautiful place. It changes their perspective on my work.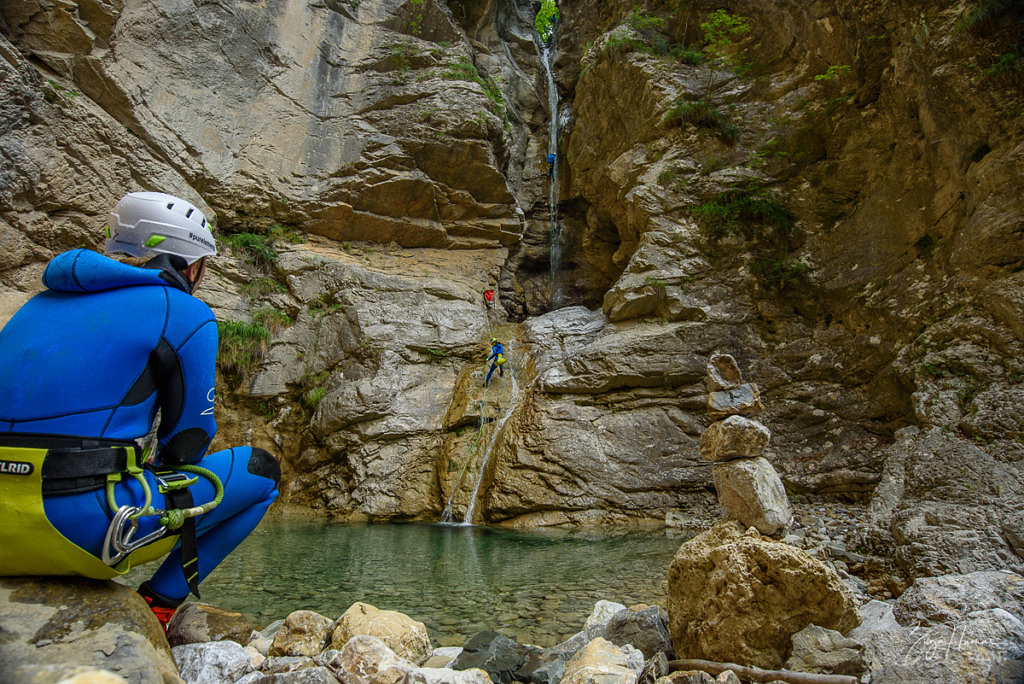 Skills are cheap, but the passion is priceless. And I am passionate canyoneer and canyoning guide. I think this is one of the best jobs on this world. You wake up early, do your morning routine, prepare the gear, meet new people or have fun with your loyal guests, bring them to canyon… But the most important for me is their feedback at the end of the trip. How did they like the canyon and the experience. If I am in the mood or if I put the effort into sharing positive energy – the guests feel the vibe and always enjoy the activity. If I am not, the feedback is mellow. So this is the thing about guiding – it is nothing else than manipulation of people who decided to trust you with their life.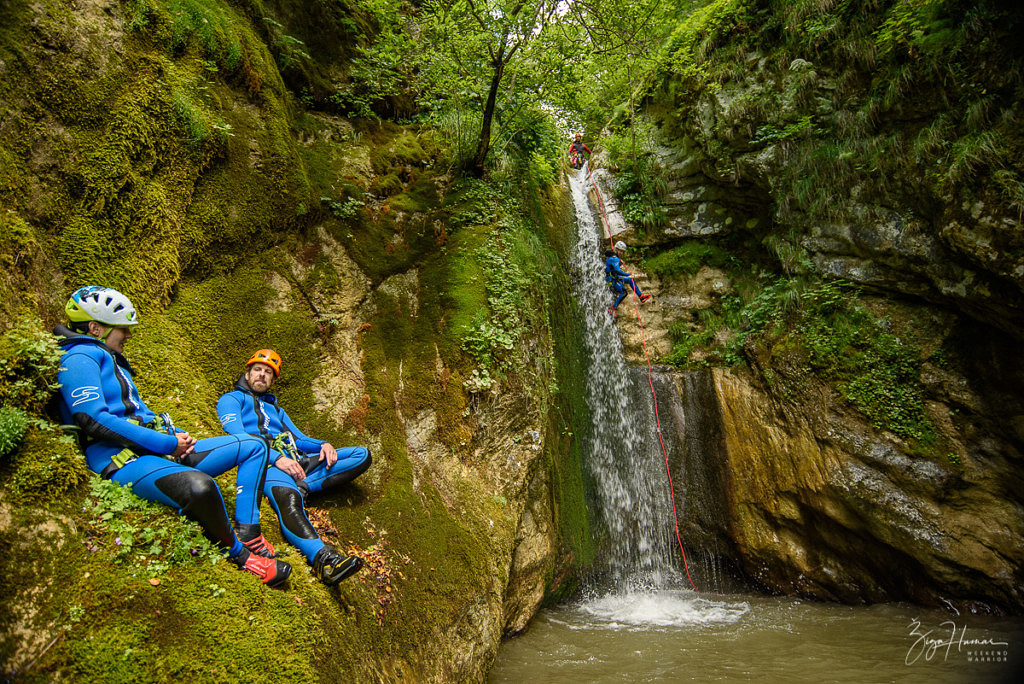 After my last breakup I had serious doubts about my ability to guide. I just didn't have the energy to guide (I barely got enough energy for myself) and I got some really shitty groups (yes, guide can do a lot, but cannot erase your fears or make you interested into something you don't want). But after couple nice groups my guiding interest picked up and I can easily say that I will do it until I am able to do it. So my #guidelife continues. 🙂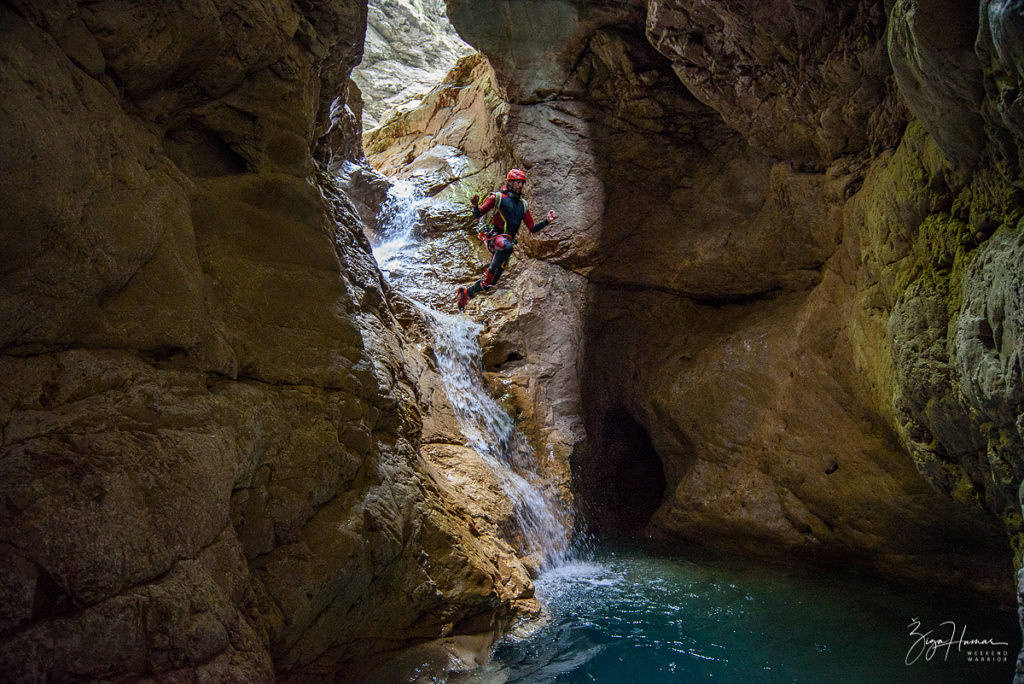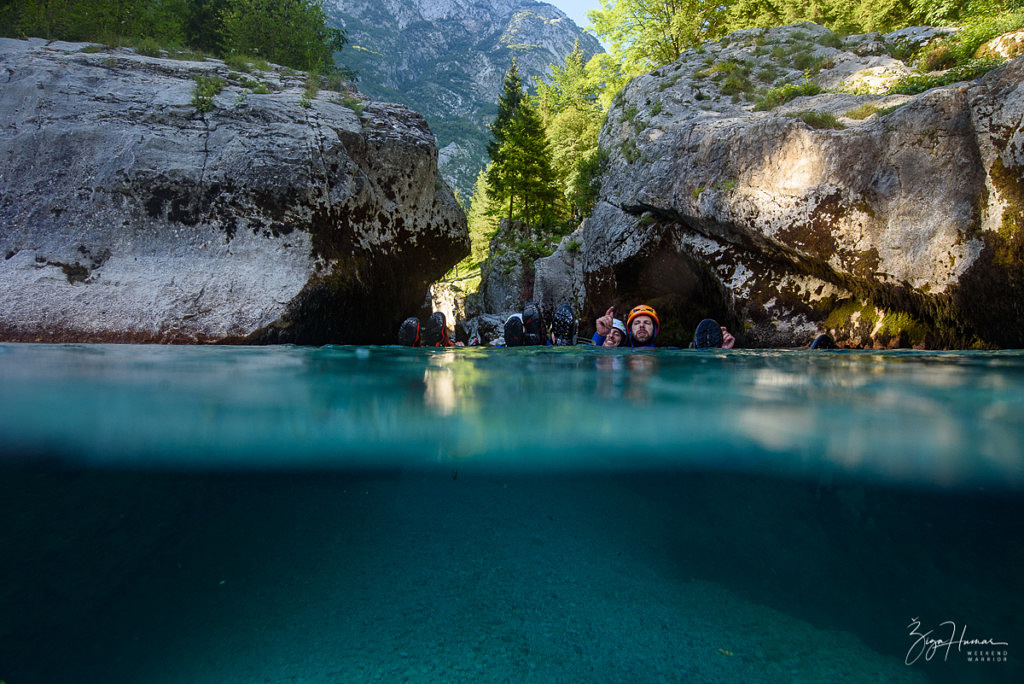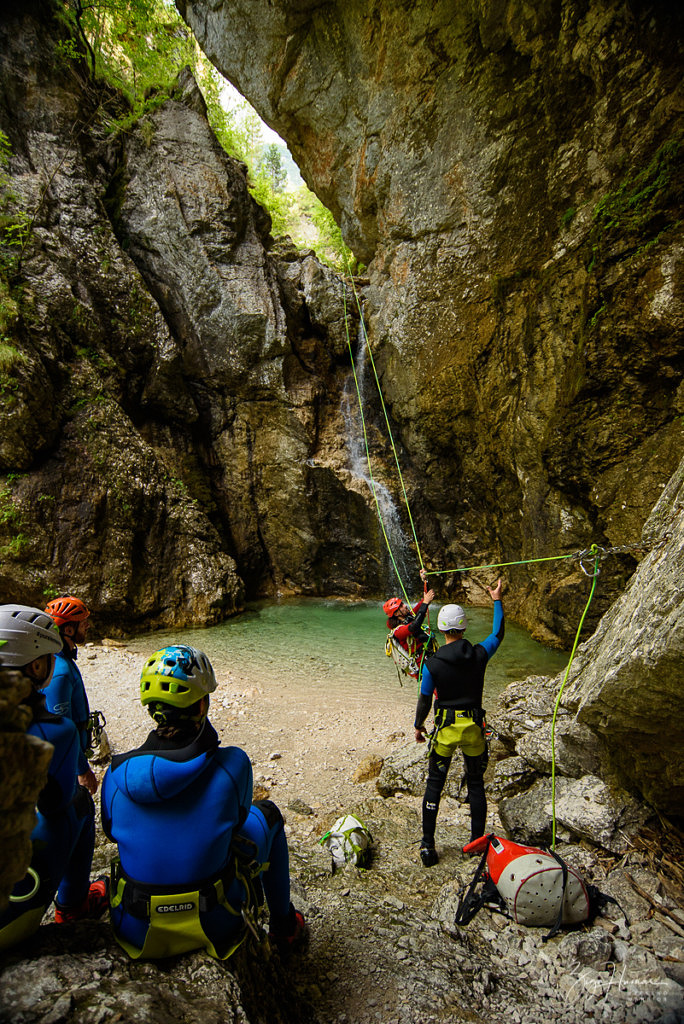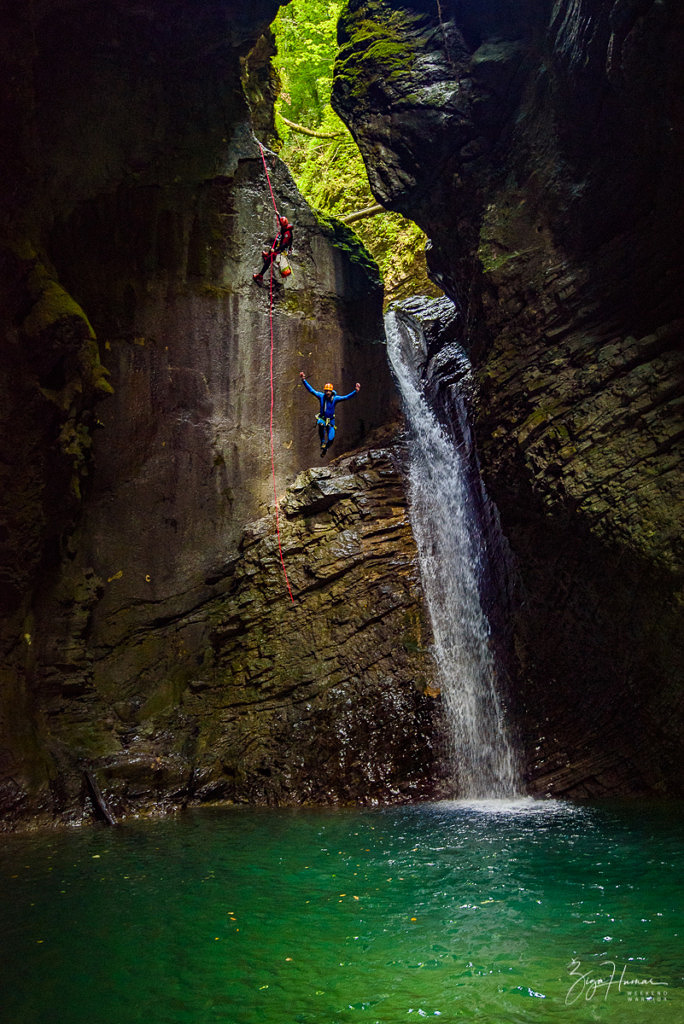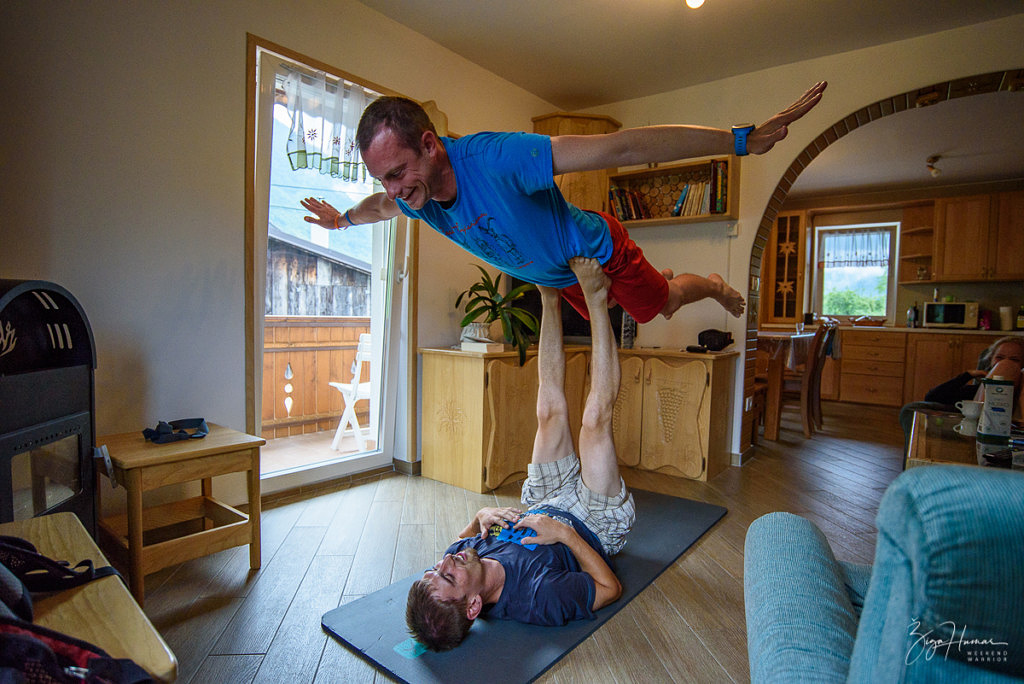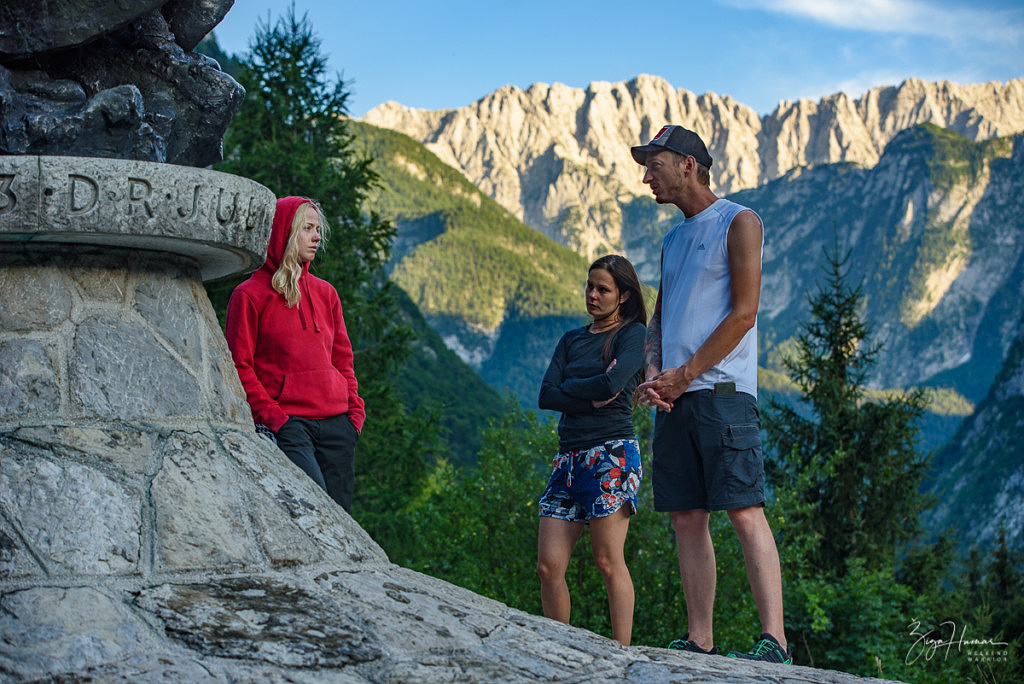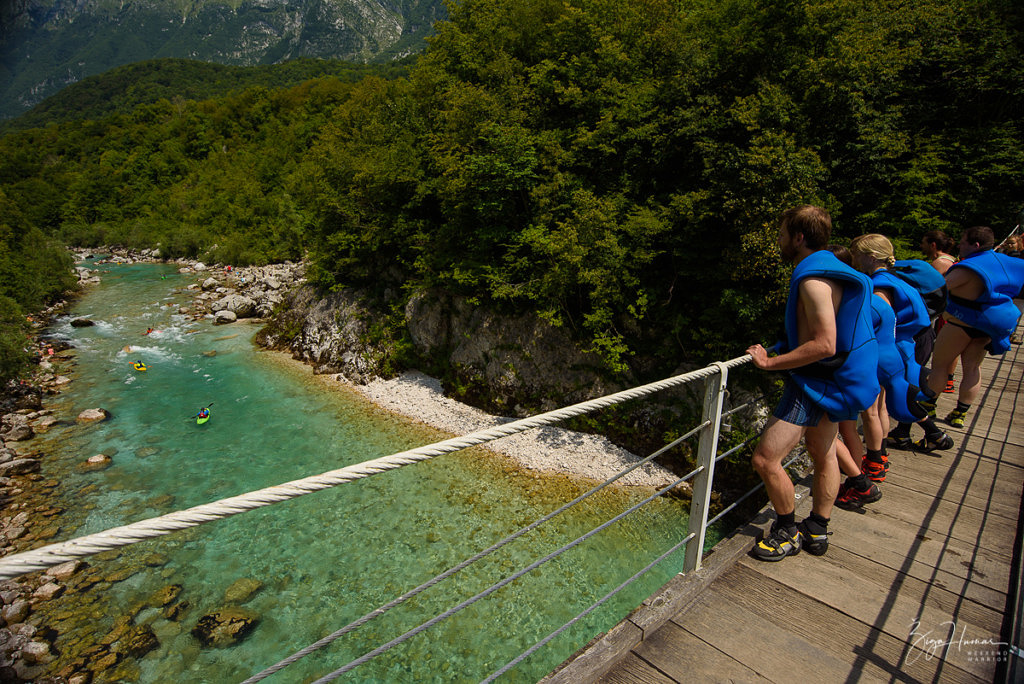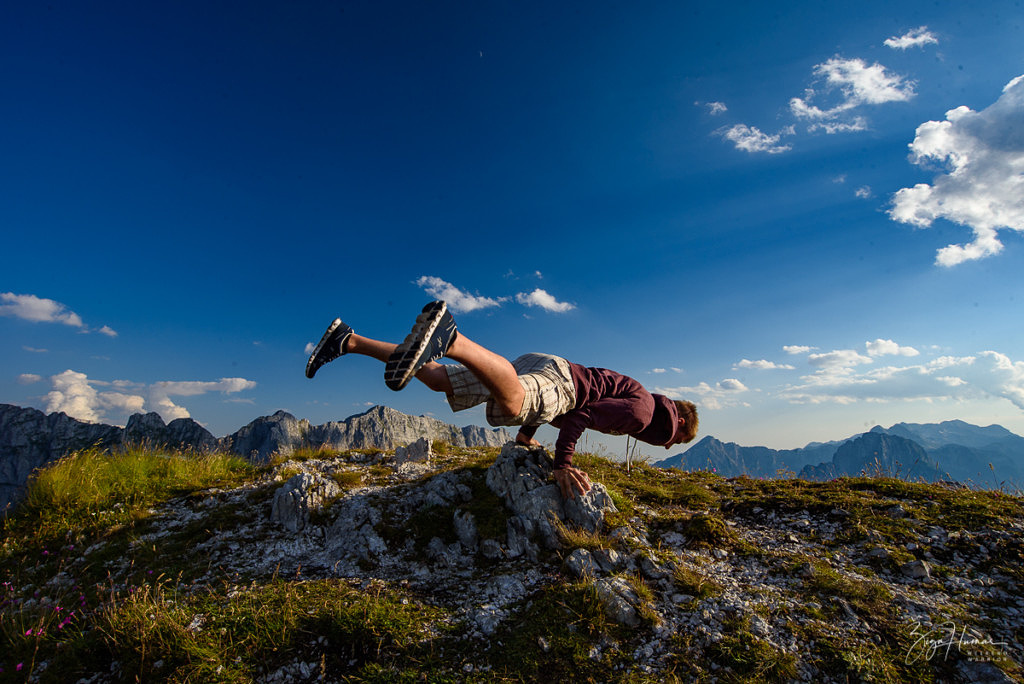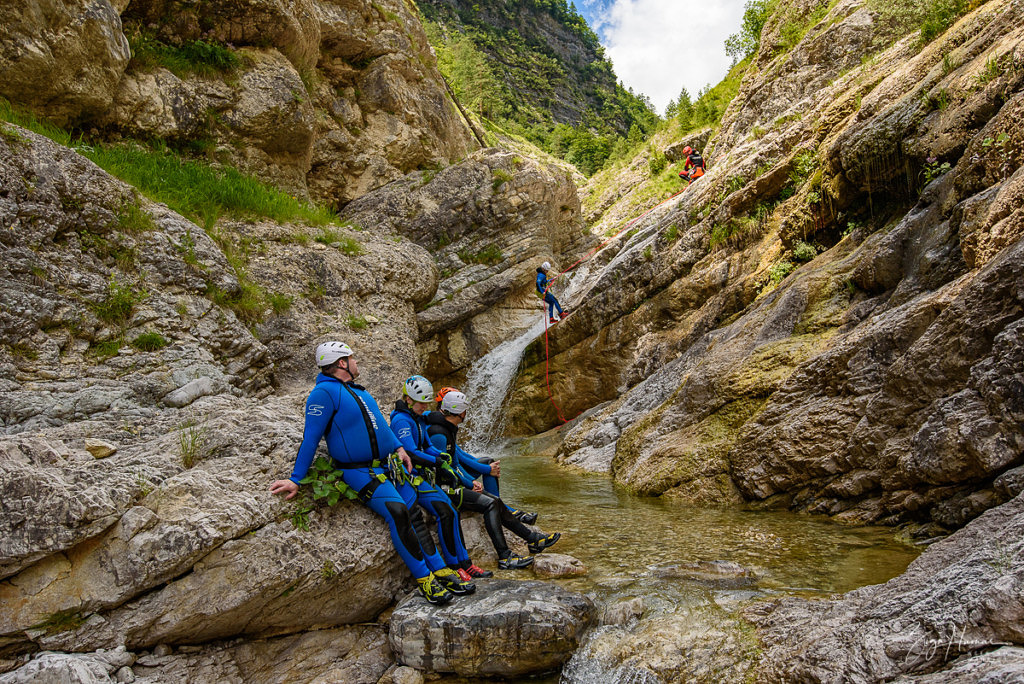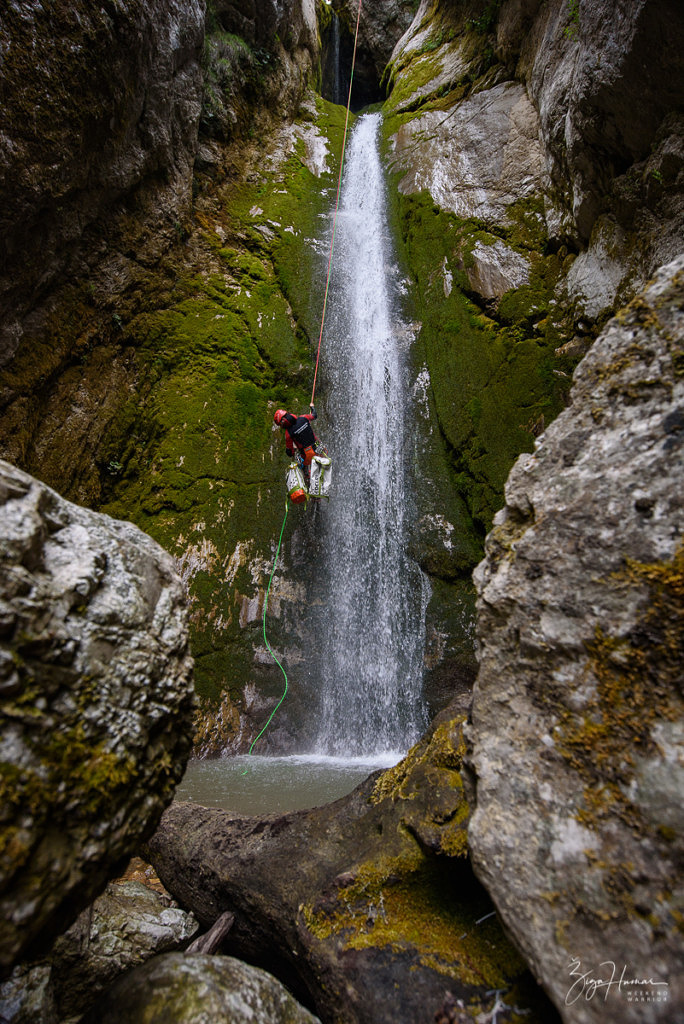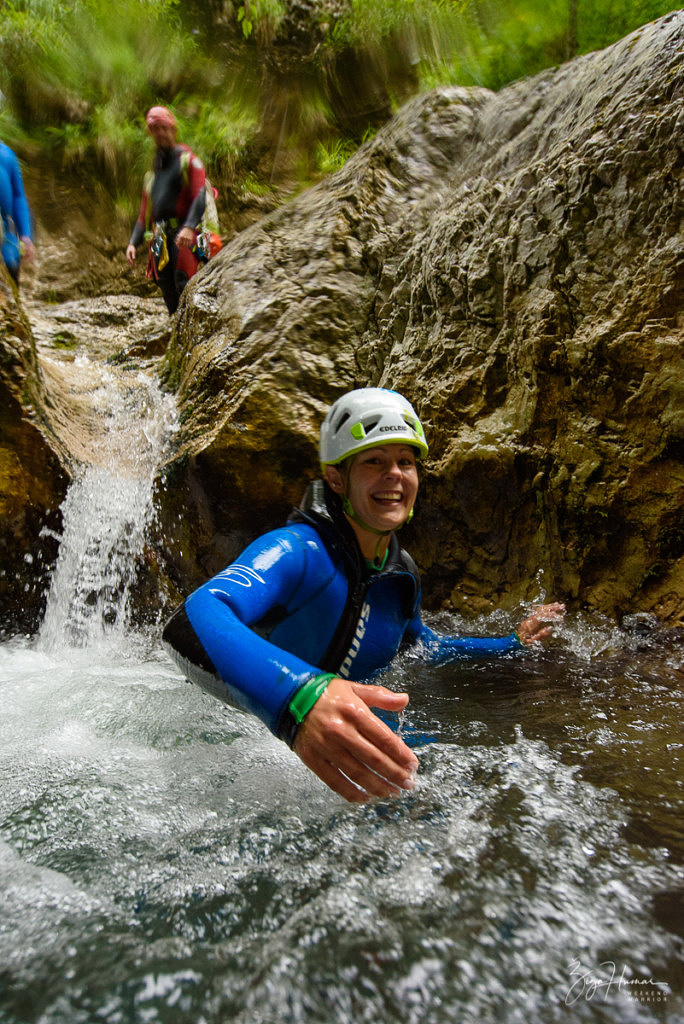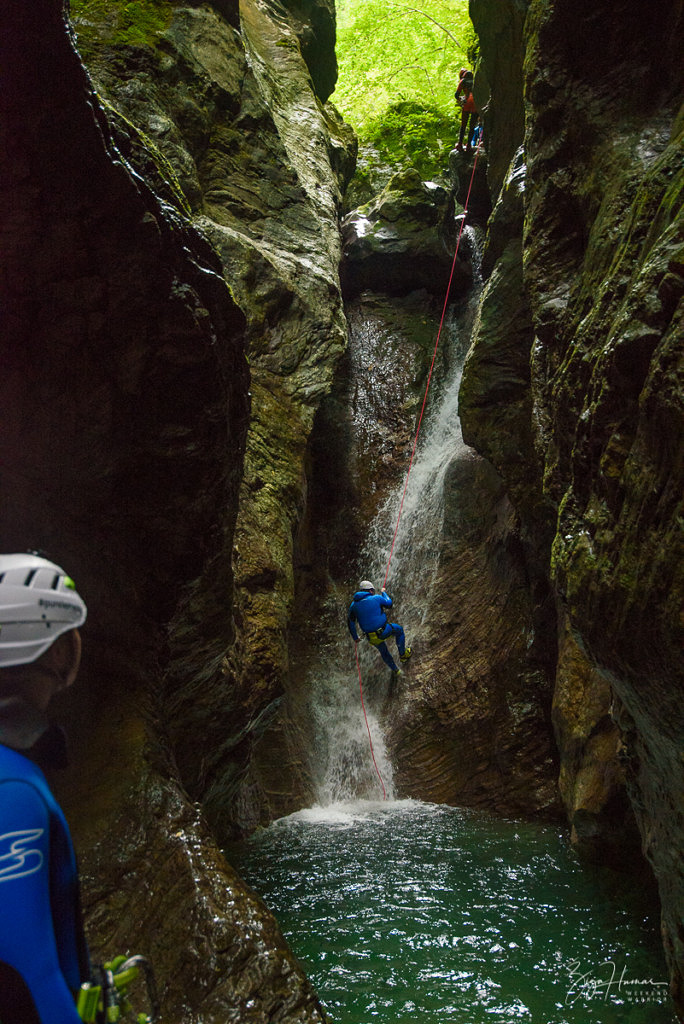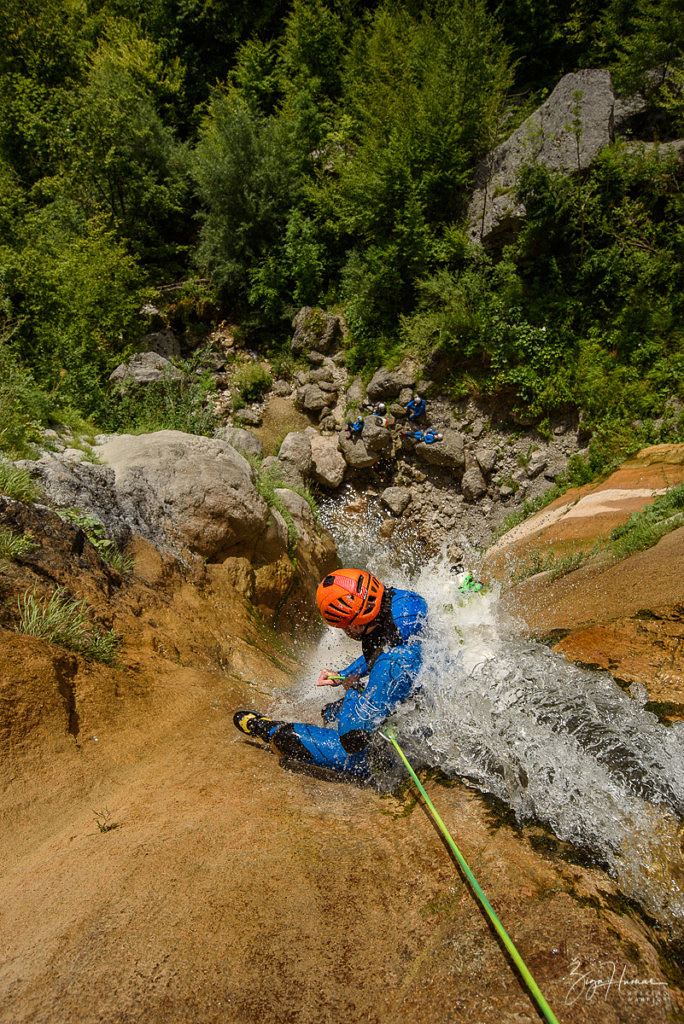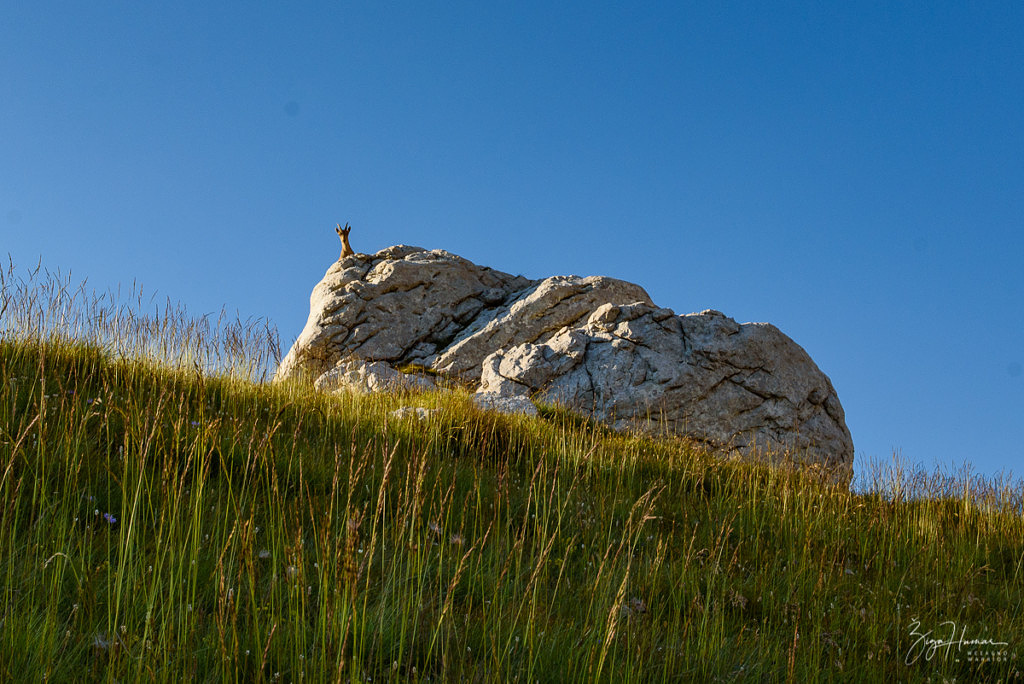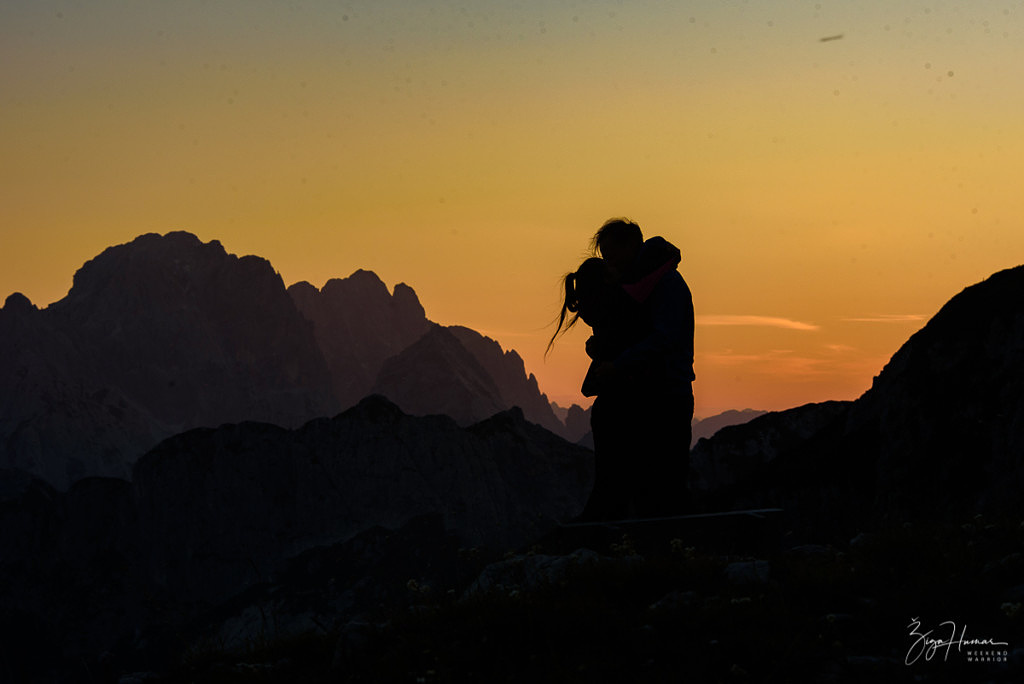 Žiga
Outdoor junkie madly in love with canyons who happens to be cyber security warrior for living. As a kid I dreamed of descending the waterfalls and swimming in the crystal clear water. And for the last ten years I am living a dream.
Related posts